The Music Wars from 30,000 feet: Meet Chris Castle
'Don't expect another Bob Dylan'
The biggest mistakes: DRM and licensing
The real problem that we still have to get over today is the ability of people who want to be running legitimate businesses to get licenses they need, at prices they can afford, with transaction costs that they can afford too - in a format people want. Until recently, if your name wasn't Steve Jobs you had to use Windows Media DRM if you wanted a major label license - a format that has had very low uptake compared to Apple's Fairplay. When the labels complain about how powerful Apple is, they need to look in their own house first. I say be thankful for Apple, because if there were no Apple imagine where we would be?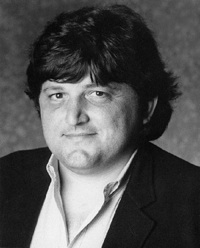 Chris Castle
People have made it pretty clear they don't want DRM. Most consumers don't seem to care about DRM until they bump up against it - and with Apple that takes a while. With Windows Media, it happens immediately - everyone has an iPod, and WMA won't play on an iPod. You have had some of biggest brands in the world wanting to sell digital music - Yahoo, AOL, Tower, Tesco in the UK - and these legitimate companies trying to create a legitimate market were forced to sell in this format that nobody wanted. So their services were hobbled right from the beginning. The new Napster alone must have spent $200m at least trying to relaunch that brand—using WMA. Imposing WMA DRM on these services has arguably been the key reason that kept the digital pie from growing.
Amazon quite rightly waited on the sidelines for a long time and is now getting in with MP3 and only MP3. That should have happened 5 years ago. Some of the major labels are so wedded to DRM it drives you crazy.
I have had these conversations until I'm blue in the face. I became a convert to selling in mp3 in 2005 when I co-produced an album for a videogame on Nile Rogers' label. I said: "Let's put it up on MusicNet and iTunes." Nile said, "No, I don't want DRM!" He said the kids won't buy DRM — it's not cool. I wish I could say I didn't argue with him, but after a couple of conversations I realized he was right. There's no reason you can't sell an MP3 - high quality and no DRM. Better late than never, I guess.
I can understand why a label won't license to some joker with a widget who's never going to make money. There's that phrase "pre-revenue" - well they go from pre-revenue to post-revenue without ever seeing a cent. There's no business there.
Here's the other thing: look at it from the revenue side. iTunes has 80 per cent or so of the player market, and many people translate player market share into revenue market share. But iTunes is more like 95 per cent of the digital revenue, at least for major labels. From a revenue perspective, all those other companies - everybody except Apple - are getting a piece of that delta. They're spending millions in marketing to be in the 'other' category. The only way to compete with iTunes is to make the pie larger – and I think the only way to do that is if you're selling an MP3.
Instead major labels often demand millions in advances on a short term deal with DRM restrictions, and says if you're unrecouped at the end of the term we're going to pocket what's left.
I understand they need to protect themselves against defaulters, but the advances have gotten really far out of whack.
So after Napster, Shawn Fanning started Snocap, anticipating a licensed P2P world. Why weren't the P2P guys interested in Snocap?
Snocap would have powered P2P retailers - so all the content would come from Snocap direct to the user. It was originally designed to encourage P2Ps to get into legitimate businesses. Snocap offered a number of solutions to a variety of problems in the P2P space, starting with an opt-in registry.
So it was just too early?
Yeah, it was a little ahead of its time. One thing that nobody counted on is that none of the unauthorized P2Ps would want to go legit - with the exception of Limewire's recent deals. I thought there would be at least one.
Like Playlouder MSP?
I love those guys and wish them well. Playlouder is actually a brilliant idea and is not the kind of model that would have needed a Snocap service. Playlouder is designed by music people and is intended to result in accountings and payments. No, I mean Grokster or eDonkey - somebody like that. They were never designed to be a per-unit per-play kind of vehicle. They would have had to rearchitect their systems to be a licensed vehicle. I guess they would rather "shut down" than go through all that, and almost all of them did. Of course unlike the old Napster, some of the "distributed" p2ps keep running like ghost ships so "shut down" is a relative concept.