Group Test: AMD Radeon HD 4000 series
From 4350 to 4830 - budget graphics cards galore
Radeon HD 4830
The HD 4830 has 640 shaders with a core speed of 575MHz, and 512MB of 1800MHz GDDR 3 linked to a 256-bit memory controller. The reference design looks identical to a reference HD 4850 and the specification is so similar that both models have the same power figure, 110W, although the HD 4830 actually draws 15W-20W less than HD 4850.
In essence, the HD 4830 is four-fifths of the HD 4850 but it seems that AMD had last-minute thoughts about the specification of this model. Soon after review samples were sent out, there were emails galore stating that samples may have 560 shaders instead of the correct 640 and these emails were followed with Bios files to update the samples to the correct spec.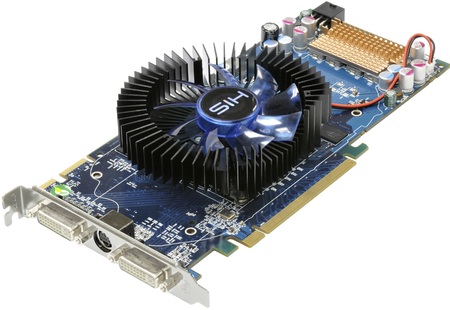 HIS' HD4830: a bargain to be had?
To add to our woes GPU-Z didn't recognise the HD 4830 and merely described it as an HD 4800, so it was tricky to get a clear idea about the internal workings of the chip.
By the time we'd finished updating Bios, our reference design and samples from HIS and Sapphire were essentially identical apart from the coolers, package and price. The HIS is both quieter and cheaper than the Sapphire, but we prefer the appearance and cooling of the reference design.
The performance of the HD 4830 is impressive when compared to the HD 4850 - provided you use 3DMark as your test. In Far Cry 2 the gap opens up but once again this appears to be a question of driver performance, so we're going out on a limb to say that HD 4830 is good now and will be very good by Christmas.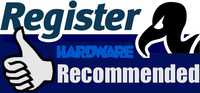 The pricing of HD 4830 is up in the air as it was clearly meant to be a £99 product, but the dollar exchange rate has pushed it up to £110. Hunt around and you may well find a HIS HD 4830 for less than £90, but we suspect it will be 'while stocks last'.
Radeon HD 4830
Reg Rating 85%
Price £110 Find the best online price
More Graphics Chips and Cards...
| | | | |
| --- | --- | --- | --- |
| Sapphire Radeon HD 4850 X2 | AMD Fusion for Gaming | Sapphire 4850 Toxic | Nvidia GeForce GTX 280 |