Honeywell's Kitchen Computer remembered
The $62,550 machine no one bought
---
This Old Box, Holiday Edition The holiday season has returned to Silicon Valley!
Bright and golden California summers have given way to a vivid fall landscape also bright and golden - but with a chance of rain. It's Thanksgiving in the state, and tots are already awaiting the arrival of Saint Nick, who's annual roll-out could mean a shiny iPhone if they've been good, or maybe a Zune duct-taped to a RAZR phone if they've been extremely naughty.

With the holiday spirit in mind, we return to the Computer History Museum in Googleton Mountain View for a very special edition of This Old Box.
Let us first ponder: We've discussed several important computers in this erratically-released column. Many of these units, along their notable triumphs, come with a fair share of faults – be it a 23-pound frame on a supposedly portable PC, or the occasional electromagnetic pulse on start-up that destroys all storage tapes in the area. You can't make lemonade without some lemons.
But none, to this reporter's knowledge, sold a total of zero units. That's because hitting the big goose egg so squarely is actually rather difficult. Everyone has a mother, after all. A computer that no fool on Earth would purchase requires machinery so decadent and impractical, so awash up in the dream that super-science will simplify our lives, that it could only arrive in a Neiman-Marcus holiday catalog.
And so we explore the Honeywell Kitchen Computer. Made exclusively for the housewife that has everything but tangible proof her husband is a clueless jackass.
Honeywell H316 Pedestal AKA "Kitchen Computer"
Released: 1969
Price: $10,600
CPU: 0.6MHz
Memory: 4KB, expandable to 16K
Display: Binary lights
Special Features: Built-in cutting board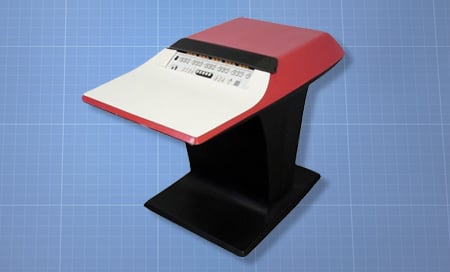 The Kitchen Computer was featured in the 1969 Neiman-Marcus holiday catalog as a cutting-edge PC made for suburban housewives to store their recipes. Not that the system performed its singular task well.