Pictures of what could be one of the first 'Jasper'-based Xbox 360s have appeared online.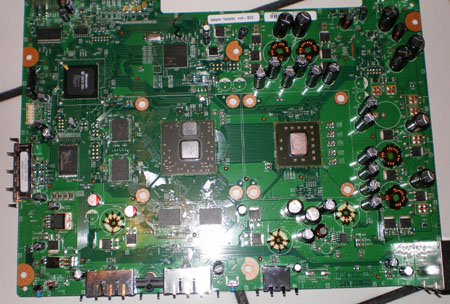 Motherboard modifications point to Jasper's existence
Images courtesy Xbox-Scene.com
Although the shots don't provide definitive proof of an Xbox 360 with 65nm GPU, which is the new Jasper design's key component, several key features have been highlighted that collectively provide one of the best indications yet that Microsoft is now shipping the Xbox 360 with tweaked internals.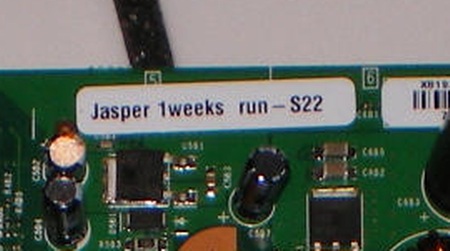 MS marks up the new 360?
For example, a shot of the console's power brick shows that this latest model consumes just 150W of power, 25W less the most recent Xbox 360 PSU provides.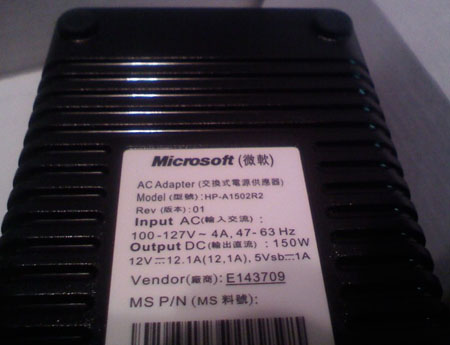 This power supply uses 25W less power than before
Why is this important? Well, overheating is thought to be one of the main causes of the infamous Red Ring of Death, and the 65nm GPU requires less power than previous, 90nm Xbox 360 graphics chips.
Another indication that Microsoft's changed the console's innards once more is the presence of a larger-capacity on-board Flash chip – up from 16MB to 256MB.
Website Xbox Scene has plenty more shots of the console's innards, here.