Sony Vaio Z11 13in laptop
Anyone for two GPUs and a full-gamut RGB display?
---
Review Apple may have grabbed headlines for releasing its new MacBook Pro with two GPUs on board - one for casual, one for best - but Sony had already done so, with its Vaio Z11, launched in the summer and now available for review.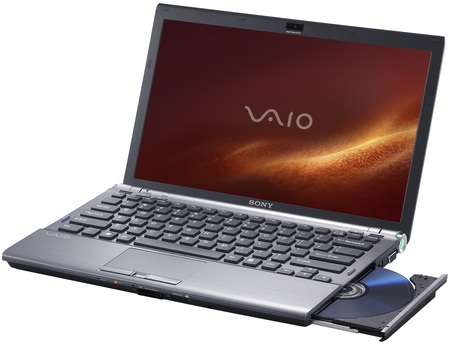 Sony's Vaio Z11:
As a recently launched laptop, it's no surprise that the Z11 is based on Intel's Centrino 2 platform, so it's offered with a range of 45nm Core 2 Duo processors. Our unit was fitted with the 2.4GHz P8600 - a lesser part with just 3MB of L2 cache - and 3GB of 1067MHz DDR 3 memory, but it's the chipset that most interests us.
It's a GM45 with Intel's GMA X4500 integrated graphics engine. Not that you'd know when you turn the laptop on, because it also has an Nvidia GeForce 94300M GS standalone GPU with 256MB of dedicated video memory.
The notion - as with most other dual-GPU laptops - is that you use the discrete GPU's horsepower when you need it and flip to the more basic integrated graphics core when you're running on batteries. Sony has made this easy with a slider switch mounted just above the keyboard and has Speed mode at one end and Stamina mode at the other.
The speed switch is built into the cylindrical back end of the Z11, a key part of the design Sony's applying to all its more serious laptops, including the Vaio TT ultra-portable we reviewed last week. Here, it's more obvious - the whole tube's a different colour from the rest of the machine, but at least the screen hinges are an inch in from the ends, a feel rather more resilient than the ones on the TT.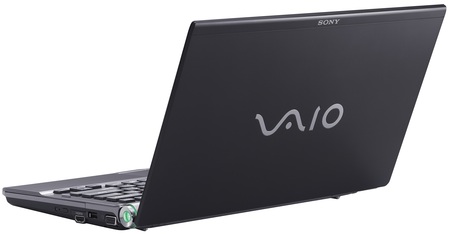 Nice looking lid - shame about the flimsiness
Alas, the display is just as thin - around 4mm thick - and just as flimsy. This time, the flexi-lid houses a 13.3in display with a 1600 x 900 resolution for a widescreen TV 16:9 aspect ratio. And bloody nice it looks too, partly because of the high resolution but mostly because of the "100 per cent colour fidelity" - it delivers the full RGB colour gamut as per the NTSC US TV standard.