The Vaio Z11 is not, then, a machine for folk who need plenty of away-from-the-mains runtime. And, just as we noted with the equally thin-lidded Vaio TT, it's not for buyers who expect their laptops to take a lot of punishment.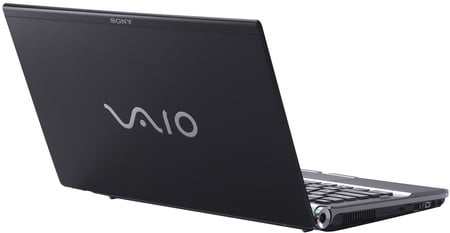 Pay for the name
What it is is a machine for punters who appreciate aesthetics and are after a good looking machine that offers a decent degree of performance and connectivity in a unit that's more portable than a 15-incher but with a larger screen than you'd find on an ultra-portable laptop or a netbook.
We should also mention that it'll appeal to folk who appreciate good connectivity. In addition to Bluetooth 2.1 and 802.11n Wi-Fi, it has built-in HSDPA 3G - just slot in a SIM.
Sony obviously has its eye on people who might otherwise be Mac users - hence the full RGB gamut claim, which it hopes will appeal to designers and photographers. Even so, the screen's not the best we've seen - we noticed hints of moire patterns when our eyes moved rapidly and horizontally across the screen.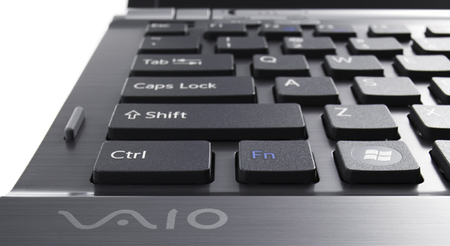 Lozenges
And we're not sure how many potential buyers the 16:9 ratio will really matter to. Some, yes; but most folk we know are happy watching DVDs on any screen, happily putting up with the letterbox bars - which you're going to get on 2.4:1 movie content anyway.
Sony wants between £1399 and £2999 for models in the the Z11 range, which is a lot for a laptop. The higher price tags buy you faster CPUs and bigger hard drives, but the £1505 model we reviewed delivered sufficient performance for most tasks and going up the range doesn't get you a better GPU.
Verdict
We like the Vaio Z11's performance, portability and connectivity, but we were disappointed with the battery life - especially because its dual-GPU set-up is supposed to improve it. If battery life doesn't matter to you, you have deep pockets and you want a full-gamut RGB screen, there's a lot of to appreciate here. But more mainstream users can find better value machines out there.
More Notebooks...
| | | | |
| --- | --- | --- | --- |
| Sony Vaio TT | HP HDX16-1000 | Asus Eee S101 | Apple MacBook Pro |
Sponsored: Webcast: Simplify data protection on AWS

Sony Vaio Z11 13in laptop
Nice 13in laptop, shame about the battery life. And the price. Ouch.
Price:
£1399-2999. As reviewed: £1505 RRP