This article is more than 1 year old
So what will happen to Sun?
The new Silicon Valley parlour game
Comment Silicon Valley has a new parlour game: what's going to happen to Sun after the cuts? Rumours suggest it will merge with EMC, that HP or IBM will take it over, that Fujitsu will buy its hardware business, or even that the StorageTek storage business unit will be spun off. Do Sun's leaders want to be redeemed or to retire?
The company has bit the downsizing bullet and announced up to 6000 job losses following on from a $1.7bn quarterly loss.
Its made its big open storage announcement and there are server announcements coming too. But investors have seemingly discounted these moves as the company's share price is at $3.17 with its market capitalisation at $2.34bn, about the same as its cash pile and so effectively rendering the company worthless. This is lower than the $3.62 stock price before the cuts were announced, and before a raft of technology and product announcements like the open storage one.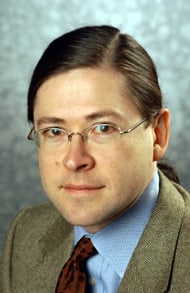 Investors have seen these announcements and reckoned that nothing substantial has changed in the company's fortunes. The company, led by CEO Jonathan Schwartz (right), has already downsized, is downsizing some more and is still following its strategy of promoting open source system software products and commodity HW-based server and storage sales alongside its higher-priced and proprietary SPARC server business.
It bought StorageTek (high-end and mid-range tape and disk storage products) for around $4bn a few years ago and MySQL (open source database software) for a billion earlier this year. So far neither acquisition has prevented Sun's sales revenue slump. Nor has its open source system software strategy, aimed at developers with consequent hardware and service sales dragged along in their wake. It's a classic product transition problem with revenue from new and lower-priced products not rising fast enough to offset declines in older products.
It's not helped by the indirect way Sun is hoping for new product sales to follow in the wake of developer take-up of its open source products. There is no good indication of how many developers and how much time is needed for such sales, no rule of thumb such as 100,000 developers over two years equals $10,000 of product sales and 200,000 over the same period equals $20,000. Sun simply doesn't know, and like some Las Vegas fruit machine addict keeps on going back to the one-arm bandit with a fresh bag of coins hoping for the jackpot.
It hasn't come yet and investors and analysts are asking what happens if it takes another couple of years or, worse, the sales level now is as good as its going to get and there is no more to come.