The rise and rise of the Vertical Marketing Bureaucrat
I think this owes much to the rise of a new class. The past decade has been incredibly kind to the traditional public sector bureaucrat. But it's also seen the emergence of a kind of "private sector" bureaucrat too - and they have a great deal in common.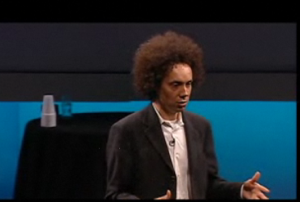 In the public sector, you'll find a new bureaucracy devoted to measurement and monitoring. Health and environment scares provided the justification for this monitoring: from your wheelie bins, to smoking signs in thousand year old Churches, to the all-encompassing ID Card. These naturally need quangos. And the quangos need some purpose in life. So they've adopted a weird parody of commercial language: it's full of "performance targets" and "customer facing" marketing.
Simultaneously, a new class has emerged in the private sector - ironically, echoing traditional public sector rhetoric of "community" and "responsibility" and "environment". Interestingly this class cuts through different business sectors: in brand marketing are big corporations, in advertising and in the media.
You could say these are non-productive jobs in non-productive companies: the skills required to prattle on about "horizontal marketing segmentation" have very little to do with traditional sales skills, or R&D. But what they rely on are the same things the New Bureaucrats rely on: measurement and monitoring.
Add to that the traditional neurosis of Big Brand Marketing Honcho or Media Strategist - who has Bill Hicks' routine about marketing playing on a loop at 4am - for whom Gladwell provides some reassurance.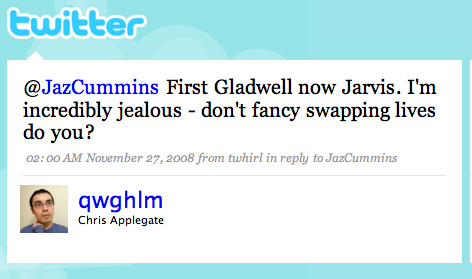 For want of a snappy description, and because it traverses the public and private sectors in a kind of League of the Clueless, I'll call this new class the vertical marketing bureaucracy, or VMB). These are people whose ambition is to speak at, or at least attend, New Media Conferences. Gladwell is their passport. And because TV and posh paper executives are now essentially part of the same vertical marketing bureaucracy (VMB) too, they're only too happy to report on Gladwell, the Phenomenon.
So there you have it. That's my theory.