Review Releasing two MP3 players onto the market at the same time doesn't strike us as a wholly smart thing to do. Releasing two that look pretty much identical and have equally silly names could well be the acme of foolishness.
If you put them side by side, the Walkman S series and E series are not actually identical. At 89.5 x 43 x 7.5mm, the S - typified by the 16GB S639F; there's also an 8GB S638F - is a touch taller, narrower and thinner than the E, while at 46g it's a whole 4g lighter, but in design and form you couldn't slip a cigarette paper between them.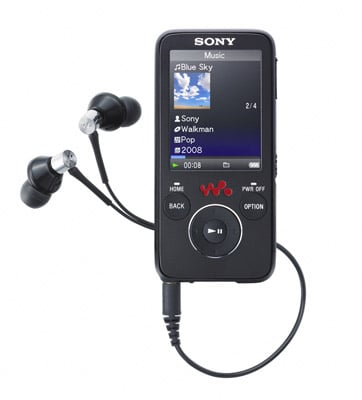 Sony's S-series Walkman : 'if it ain't broke, don't fix it'
The S639F's controls are identical to the E's, with the now standard Sony circular navigation pad, menu and back buttons sitting below a 2in, 240 x 320 screen with volume adjuster and control-lock slider on the right edge of the device, and the 3.5mm earphones jack and propriety USB port at the bottom.
It's a case of more of the same with the menu structure, which is also common to both players - with the exception that the clock icon on the E, has been replaced by an icon to access to SenseMe function – more about which below.
The upside of this is that the S is every bit as easy a player to use and live with as we found the E to be. It's also every bit as easy to load up with media, showing up reliably as a mass storage - though not an MTP - device on Mac and Linux machines. As well as MTP accessibility, Windows users also get the handy little iTunes-compatible Media Transfer tool.
Similar topics