We've had some angry emails from Pandas today, because the Asus bamboo-clad laptop will go on European sale soon, it's emerged.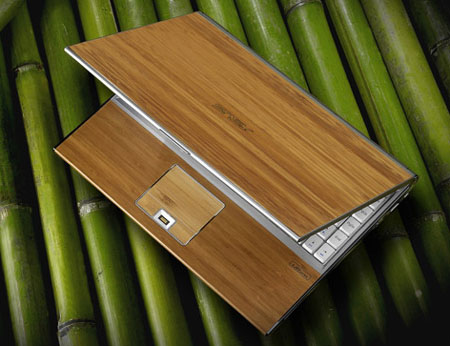 Asus' bamboo laptop
First seen back in 2007, the machine will be available to buy for NT$59,900 (£1174/$1802/€1409) in Taiwan next month. A European launch date is expected soon after, according to a report by Macworld.
The laptop will form part of Asus' U6V notebook series and has an Intel Core 2 Duo processor and DDR 2 memory under its eco-friendly exterior.
There's talk of a 12.1in display model and a slightly smaller 11.1in option, although it's not known how either machine will differ technically. Both will ship running Windows Vista.