Review Once a real power-player in the world of hi-fi micro systems, LG's standing has suffered as portable players have grown in popularity. In a spirit of 'if you can't beat 'em, join 'em', LG is now looking to unite the world of portable MP3 and the micro.
Perhaps not a company immediately associated with high-quality sound, LG has sought to combat this perception by employing audio guru Mark Levinson. Levinson formed Mark Levinson Audio Systems in the early 1970s, and its hand-built amplifiers became, for many, the standard of reference in the audio industry.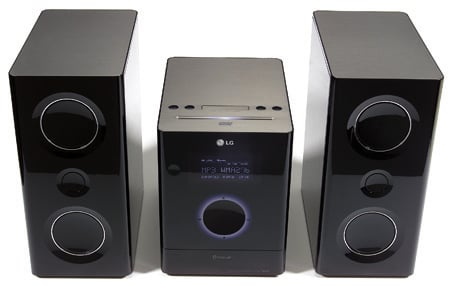 LG's FA163DAB 160W iDock: slightly less than rock-solid
The brand now belongs to Harman International, leaving Levinson to free to 'tune' LG's system to maximise the rig's efficiency when working with iPods and to improve its sound in general.
The cynical among you may be forgiven for thinking that this is simply a name-borrowing exercise and, apart from driving past the factory and waving, Levinson may not have been overly involved in the manufacture of the unit. However, Register Hardware was at the launch of this product and a larger range of audio offerings, and we were assured that Levinson has been heavily involved in the project, from design to manufacture. To underline the point, Levinson himself made the trip over the Pond to sing the praises of the machine. But is it any good? Well, yes and no.
First impressions are not altogether great: the head unit feels a little less-than-solid, with a bit of give in the box that encases the main unit. Looks-wise things are a little better, thanks to a very minimalist design and the high-gloss covering used on the speakers and head unit.
Both the head unit and speakers are finished with brushed aluminium on top of each component. The unit also looks attractive when it comes to life as there's a blue-backlit touch-sensitive circular control array on the front designed to mirror the control system on the iPod.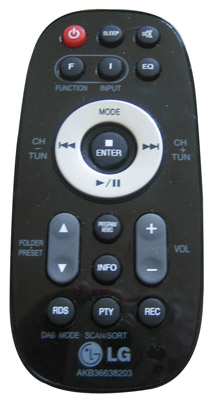 The good remote carries on the iPod theme
This works well, and the iPod-like layout means many users will immediately know exactly how it works. But it's the little oval remote control that's the real eye-opener here.