Merseyside plant to punch out Chevy Volt
Mandelson keen, apparently
---
'Leccy Tech The Chevy Volt looks set to be made in the UK at the Vauxhall production line at Ellesmere Port, it has been claimed.
If the plan goes ahead, Volts could be flowing off the Merseyside production line early in 2011, Autocar magazine reports.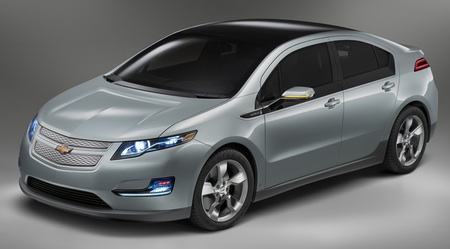 GM's Chevy Volt: set to ship under Vauxhall flag?
Moles from General Motors - Vauxhall's owner - suggest Business Secretary Lord Mandelson gave the project his broad blessing earlier this week.
GM sources alleged that Mandelson was keen to secure the deal for the UK and has agreed "outline government support".
Most likely, Mandelson has pledged government support if GM agrees to the move. Car company execs will now crunch the numbers in a bid to persuade the powers that be to stump up cash or tax breaks.
GM Volt Photo Gallery