Supermarket-PC vendor Medion has blasted the wraps off the Akoya P8610 desktop replacement notebook, which features a Blu-ray drive and surround sound technology.
The laptop's primarily aimed at punters looking for advanced multimedia features but still want the performance of a fully equipped PC. The P8610 features a whopping 18.4in display with a 1680 x 945 pixel resolution and 16:9 widescreen aspect ratio.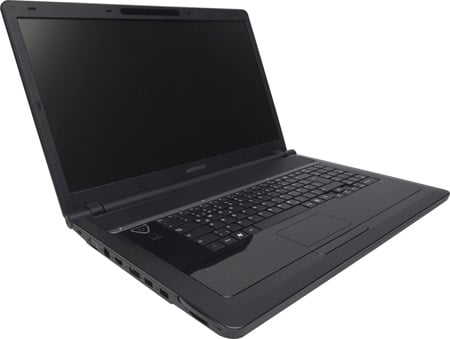 Medion's Akoya P8610: not for the weak
The audio system features Dolby Home Theater technology and, as Register Hardware witnessed, when hooked up to a full 5.1 surround sound system - or even a more basic 2.1 system - the difference over standard laptop stereo is substantial.
It's even noticeable when listening to music or watching a movie through headphones.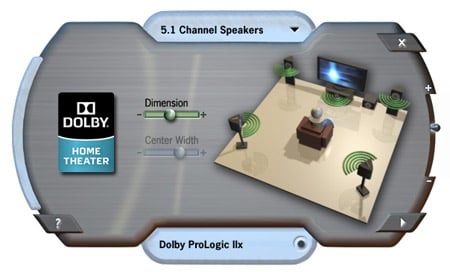 The Dolby Home Theater UI provides complete control over audio set-up
This is not a machine aimed at the users on the move. it measures 441 x 298.5 x 25-39mm and weighs a spine-crippling 3.7kg. On the plus side though, the P8610 does come with a USB notebook mouse, a keyboard that sports a separate numeric keypad, a protective bag, an ExpressCard DVB-T TV Tuner and a remote control.
It also sports a 2GHz Intel Core 2 Duo T5800 processor, Nvidia GeForce 9600M GS graphics, 802.11b/g Wi-Fi, an integrated 1.3-megapixel webcam plus three USB ports, and HDMI and VGA connectors.
The notebook will be available from December 2008 but only online at Tesco Direct and Blockbuster as well as Medion' own webstore. It's priced at £800.