Helmet makes you 'feel' in-game head shots
Just like being shot in the head, apparently
Videogames will give you a headache if you play for too long, but TN Games' latest peripheral promises to make it feel like you really have been shot in the head.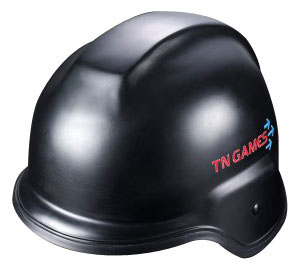 TN Games' HTX Helmet: making virtual headshots feel real
The company is famous for its 3rd Space force feedback jackets, which feature in-built sensors that turn on-screen action into real life pain.
But the company's set to launch a helmet that'll turn noggin knocks and cranial impacts in a videogame into something you can really feel.
TN Games' official line is that the HTX Helmet will deliver "blows to the head when fired upon" and let you "feel bullets whizzing by" or "the impact of getting shot in the head". Humm...
The company's promised that the head covering will accurately replicate such feelings, but you'll have to wait until next year, when the HTX Helmet is due to be released, to find out for sure. A price hasn't been confirmed yet.
Check out Register Hardware's 3rd Space jacket review.