RIM Blackberry Pearl Flip 8220
The message machine to be seen with?
Blackberrys in the past haven't done music very well, but this one is right up there with the rest - except the iPhone and Sony Ericsson's Walkman series. The player can handle all the main audio formats, including MP3, WMA, AAC, AAC+, eAAC+ and MIDI music files, as well as MPEG 4, WMV and H.263 for video. It also has a 12-setting graphic equaliser.
Usefully, the call mute button on the side doubles as start/stop for the music player so long as you've left it on in the background – it even works when the phone's shut. It sounds pretty good through the phone's loudspeaker, too, which offers a pleasingly well-rounded sound. Even the supplied headphones aren't bad, though you can easily add your own using the 3.5mm jack plug.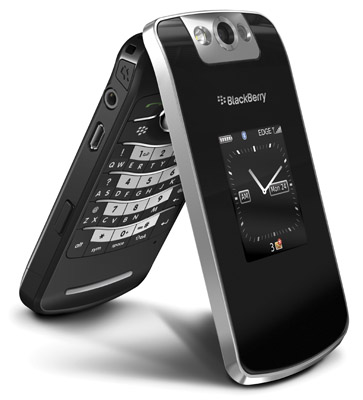 A decent music player, but not a great camera
Among the other features are GPS with maps apps from both Blackberry and Google - Google's has more detail and better features, including satellite view and traffic. It didn't find our location as well as other built-in GPS units we've used, offering accuracy to only 500m, which doesn't really cut it these days.
Battery life stood up pretty well overall. With Wi-Fi and Bluetooth turned on, plus screen brightness turned up full, we still got a good two days out of it, which you could easily extend with a bit of judicious feature management and by dimming the display.
Verdict
The Pearl series has done a lot to break Blackberry out of the business ghetto and this could well be the best one yet. It has all the Blackberry pluses with the only real minus being its lack of 3G, which seriously hampers the effectiveness of its browser, otherwise, it's great as a messaging device, and as a phone.

RIM Blackberry Pearl Flip 8220
It looks great and feels better. This is the message machine to be seen with.
Price:
Contract: From free RRP