Current FCC chairman Kevin J. Martin may not have broken any specific laws, but he's a leading candidate for America's Worst Boss, he's running a "dysfunctional" agency that has "a very serious morale problem," and he has "manipulated, withheld, or suppressed data, reports, and information."
Or so says the (Democrat-only) Majority Staff of the US House of Representatives' Committee on Energy and Commerce, which released a report (PDF available here) entitled "Deception and Distrust, The Federal Communications Commission under Chairman Kevin J. Martin."
It's not a love letter.
According to the 110-page document (80 pages of which being exhibits), the investigation that led to the report was initiated due to "allegations" that Martin had "abused FCC procedures by manipulating or suppressing reports, data, and information" and that "things were amiss at the FCC."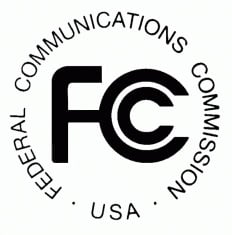 During the year-long investigative effort, the committee staff "reviewed several hundred thousand documents...conducted 73 interviews of both current and former FCC employees and individuals...solicited and received [over 100] emails from FCC employees and contractors at a secure email address...and reviewed dozens of allegations that were delivered by hand, fax, phone, and mail."
That "secure email address" was needed, according to the report, because a "climate of fear" made "key witnesses...unwilling to testify or even to have their names become known." According to the report's authors, "Employees believe that if they express an opinion, even if based on fact, they will be demoted, reassigned, or hounded out of the agency." The authors concluded that "Chairman Martin's demotion and reassignment of professional employees who disagreed with him was unprincipled and may have seriously undermined the ability of the FCC to accomplish its mission."
The witnesses who were willing to testify described an FCC in which their Chairman's "heavy-handed, opaque, and non-collegial management style...created distrust, suspicion, and turmoil among the five current Commissioners."
In addition to detailing Martin's "my way or the highway" leadership techniques, the report also delves into more bottom line-oriented allegations. In one example, the report concludes that despite substantial dissenting input from professional staff, Martin's FCC "failed to set reasonable rates for compensation of TRS providers," referring to the FCC-administered fund to support the Telecommunications Relay Service, which provides telephone services to people with speech or hearing difficulties.
According to the report, "As a result, consumers are being significantly overcharged to finance the TRS fund and TRS providers are being significantly overcompensated." The head of the FCC's Disability Rights Office, Thomas Chandler, was more blunt, saying in an email during rate-setting discussions that the suggested rate was "absurd given the facts as we know them," "completely unsupportable," and that it "really rips off the ratepayers to enrich the providers."
In another example, the committee staff investigated a report that "In September 2007, an unidentified White House official allegedly contacted Chairman Martin's office to complain about DIRECTV not providing certain local television programming to the White House as part of its regular satellite television service. In response, [FCC] Media Bureau staff were directed to advise DIRECTV that the Commission would not act on the Liberty Media-DIRECTV acquisition that was pending before the Commission until the White House issue was resolved. Upon being informed of the problem, Liberty Media and DIRECTV resolved the issue with the White House in just a few days, and the FCC continued to process the Liberty Media-DIRECTV transaction."
Unfortunately, although the commission "interviewed certain members of the FCC staff who confirmed the outlines of this allegation through firsthand knowledge," they were unable to flesh out details such as "who called from the White House" and "whether Chairman Martin has any personal knowledge of these events." Nevertheless, the report calls these allegations "serious" and calls upon the full Committee to "open an investigation into this matter...demanding all records relating to this issue." We at The Reg hope the investigation goes forward, if only so we can find out what "certain local television programming" was so important to the White House. We're betting it wasn't the final episodes of Queer Eye for the Straight Guy
Other allegations detailed in the report concern the "highly unusual" reduction by Martin to a mere $100,000 of a $1.3 million fine previously assessed to T-Mobile by the FCC's Enforcement Bureau for "repeated violations" of the National Do Not Call Registry. And then there was Martin's manipulation and subsequent suppression of a Congressionally mandated FCC report on cable-television regulation, plus other matters.
The good news is that, according to the report, "There is evidence that since our investigation began Chairman Martin has taken some small steps to address some of these problems," including ("we are told") holding regular press conferences and publicizing hearing agendas "in a timely fashion."
The better news - for "Martinized" (as they call being buffeted by Kevin) FCC staffers - is that President-elect Obama is widely expected to install his own FCC chairman after his inauguration. ®