Boeing sets (another) date for first Dreamliner flight
787 now go for Q2 2009
Boeing yesterday announced that the first flight of its 787 Dreamliner will now take place in the second quarter of 2009 ahead of a first delivery in Q1 2010.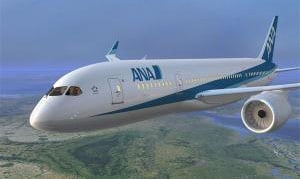 Boeing says the new schedule "reflects the impact of disruption caused by the recent machinists' strike along with the requirement to replace certain fasteners in early production airplanes".
The company has knocked back the 787 schedule several times. Most seriously, in October 2007 it delayed delivery by six months, citing "ongoing challenges with out-of-sequence production work, including parts shortages, and remaining software and systems integration activities".
This announcement came shortly after the somewhat reckless assurance it could deliver the first Dreamliner to All-Nippon Airways by May 2008 following a compressed flight test schedule - a feat described by some of the aircraft's suppliers as "the aerospace equivalent of hitting a hole in one on a golf course".
In December 2007, Boeing again revised the roll-out timetable, and in January this year admitted the first flight wouldn't take place until "around the end of the second quarter" of 2008.
Boeing now explains: "Prior to the strike that halted much of the company's commercial airplane work from early September into November, the 787 was to make its first flight late in the fourth quarter of 2008. First delivery was slated for the third quarter of 2009."
However, Pat Shanahan, 787 program vice president, assured: "We're laser focused on what needs to be done to prepare for first flight. We will overcome this set of circumstances as we have others in the past, and we understand clearly what needs to be done moving forward."
Regarding when customers will eventually get their hands of the controls of the long-awaited airliner, the company concludes: "Boeing is evaluating the specific impact of this delay on customer delivery dates and will provide customers with updated schedules once completed.
"The company is also determining any financial impact from this schedule change and will incorporate that into updated financial and overall airplane delivery guidance that will be released at a later date."
The "financial impact" may involve compensating airlines. In March this year, Virgin Atliantic entered into talks with Boeing on the possibility of some cash, having learned it wouldn't receive in early 2011 the first of 15 787s it had ordered at a cost of $2.8bn. ®