This article is more than 1 year old
Dell battles HP to trash Mother Earth
1 sheet of A4 paper, bubblewrapped...
And speaking of the rainforest, here's what happens if you order an extension USB cable from Amazon: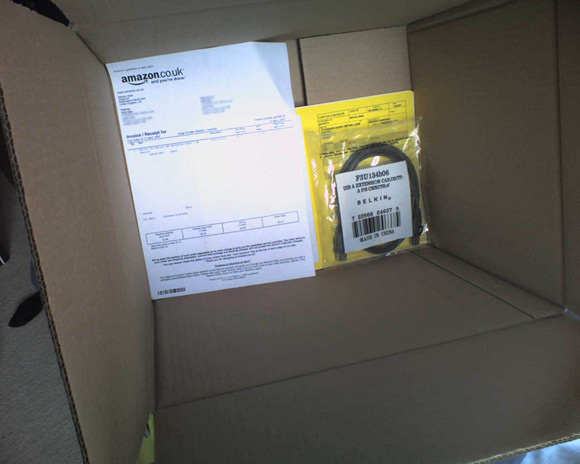 A good effort there, courtesy of a bemused Rob Day. But while Rob's merely bemused, Dr Simon Clifford is positively shaken by the following packaging outrage perpetrated by Dell. Simon says he ordered (by email) a License Key Certificate which actually consists of nothing more than a modest alphanumeric string: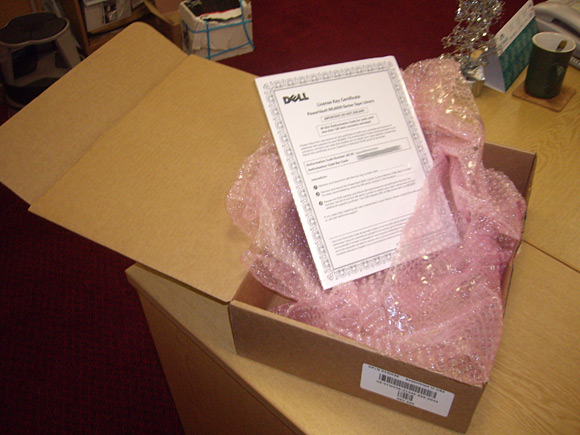 Splendid. The mug on the upper right, in case you were wondering, is included not for scale but to demonstate just how much strong liquor you have to drink to recover from the realisation that Dell is now in direct competition with HP to secure the coveted "Planetary Destruction Goods Packaging Award". ®
Bootnote
Thanks to Matt Russell for the HP Oz award tip-off.