This article is more than 1 year old
Electric car maker in 'urgent financial distress'
Th!nk goes cap in hand to govt
'Leccy Tech Anyone who fancied getting hold of a Th!nk Ox may need to think again. The Norwegian 'leccy car maker is suffering from what it calls "urgent financial distress" and is holding out the begging bowl to the Norwegian government.
Th!nk CEO Richard Canny wants between NKr100m and NKr200m ($14.5–29m / £9.5-19m / €10.6-21.2m) to keep the company going, Reuters reports.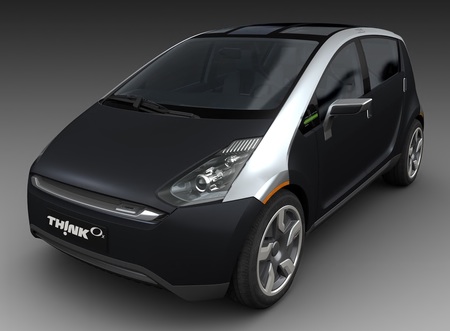 Th!nk's Ox: will it be rescued?
In the short term, Th!nk will lay off between half and 70 per cent of its 250-strong workforce, and stop all production. The plan is to re-start production early in 2009.
The aid being sought pales when compared to the SKr25bn Swedish crowns ($3.2bn / £2.1bn / €2.3bn) in credit guarantees and emergency loans the Swedish government has said it will extend to Saab and Volvo. But then again, Th!nk isn't Saab or Volvo.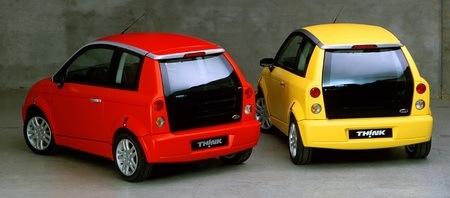 Th!nk's City
One Norwegian news source is, however, already reporting that the boys in Oslo have said "nei".
Back in October, Th!nk rolled up at No. 10 Downing Street to get in on the PR buzz, such as it was, surrounding the British Government's £100m leccy car promotion activities, such as they were. So is this the Curse of Broon - or the curse of building small, plastic leccy not-quite-cars that nobody wants and have questionable crash resistance?
Of course, all this is nothing new. Th!nk has gone tits up twice before, most recently in 2006. But back then the global economy wasn't teetering on the brink of meltdown, so rescue may be a taller order this time around.