Motorola has been pretty quiet of late, but the discovery of pictures of four potential new models could mean the manufacturer's looking to kick-start 2009 with a bang.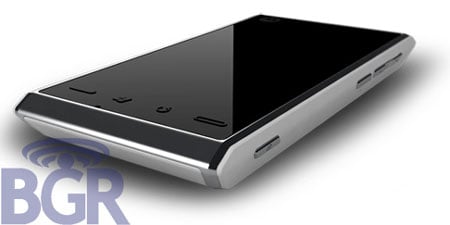 Motorola's Flash looks, well, flash
The most exciting looking of the four phone pictures – uncovered by website BGR – is a touchscreen talker said to be called 'Flash'.
It has angled edges and four physical buttons across the bottom of its touchscreen, which may be for placing and ending calls, accessing the main menu and stepping back up the menu chain.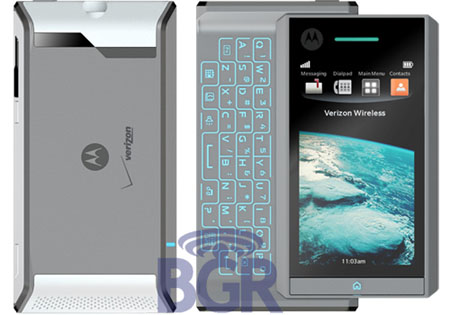 Calgary - Flash with a keypad?
The second talker – thought to be codenamed 'Calgary' - is pretty similar looking, but has a slide-out keypad underneath the display and is shown with an electric blue backlight running around the keys.
Much like the iPhone, Calgary only has a home button on its surface. But the picture indicates that the touchscreen would used for accessing Messaging, Dialpad, Main Menu and Contacts apps.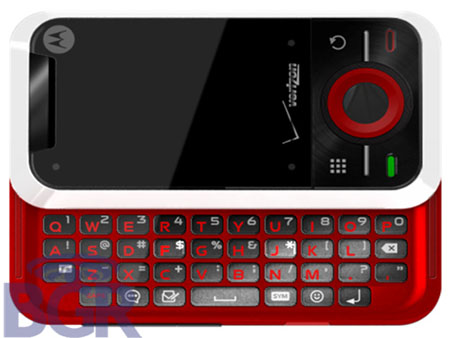 Rush 2 looks basic, but could surprise with 3G and a decent shooter
'Rush 2' is the third Motorola handset design that's been leaked. Like Calgary, Rush 2 also has a slide-out keypad underneath its display.
This phone probably won't be targeted at top-end users because of its relatively small screen and iPod-style scroll wheel, which suggests the display isn't touch-sensitive.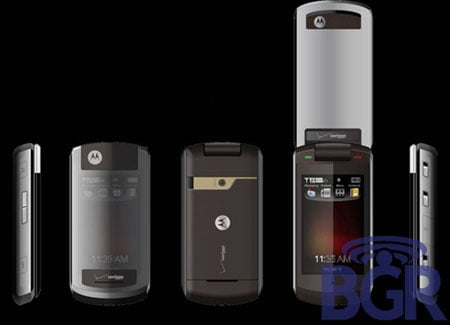 Inferno is a back to basics design, with a semi-transparent flip
Motorola clearly hasn't forgotten lovers of its traditional phone design though, with the fourth leaked phone – 'Inferno' – sporting a flip design akin to many existing Moto models, such as the Rokr EM28.
Although several shots of Inferno have been leaked, relatively little can be deduced from them. The top half of the phone looks to be semi-transparent and we can just about make out a camera lens on the back of the phone.
Launch dates or prices for any of the four Motorola handsets haven't been uncovered yet.