Motorola has announced that many of its workers won't get pay raises next year, that it's freezing US pension plans, and that it's suspending contribution-matching for employee retirement funds.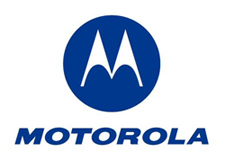 The mobile maker's two co-CEOs have also agreed to have their base salary cut and will forgo a 2008 cash bonus.
Motorola's latest scheme to lower costs are on top of the $800m expense reduction plan it announced in October, which includes 3,000 layoffs. The company did not say how much it expects to save from the newly-announced actions.
"The sustained downturn in the global economy requires that we take these difficult but necessary steps," both CEOs apparently said in a statement.
Economy aside, Motorola's mobile division has been a drain on the firm for several years now with few successful handsets to show since the 2004 debut of its flagship Razr phone. In Q3, the company reported losses of $397m, with $840m in losses coming from the mobile division.
Beginning March 1, 2009, Motorola will "permanently freeze" its US pension plans. Motorola said it will preserve vested benefits accrued by employees and retirees, but eliminate future benefit accruals.
Beginning January 1, 2009, the company will also temporarily suspend all company matching contributions to the Motorola 401(k) plan in the US.
Employees in "many of the markets" Motorola operates in will not receive a salary increase in 2009.
Dual chiefs Greg Brown and Sanjay Jha will voluntarily take a 25 per cent decrease in base salary in 2009. Brown will also forgo his 2008 cash bonus. Jha's bonus will in turn be reduced by an amount equal to Brown's forfeited bonus, with the remaining bonus paid in restricted stocks.
Meanwhile, images of what could be Motorola's 2009 lineup have been leaked to the web and don't look half bad. Maybe there's a light at the end of the tunnel. ®