Possible involvement of the Chinese networking firm Huawei Technologies in building Australia's national broadband network has security agencies fearing red espionage.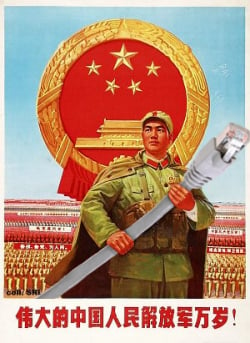 A report Tuesday by The Australian said the country's security officials plan to "closely examine" a frontrunner bid to build the network from Australia's number two telecom provider Singtel Optus based on its connections with Huawei.
Optus confirmed it's been working with Huawei in tests for the network, but wouldn't say if the vendor is involved with the final bid.
Huawei's government contract work outside China is a magnet for cyber-espionage concerns. The Shenzen-based firm was founded by former People's Liberation Army office Ren Zhengfei, leading some to publicly question whether the firm is receiving orders from Beijing to help infiltrate foreign national security networks.
The company responded Thursday by calling the espionage claims "ludicrous and inaccurate," CNET News reports. "Huawei is privately held and 100 percent owned by its employees, administered through an employee share ownership plan. No other organization, including the government, army, or business hold stakes in Huawei."
Australia opposition communications spokesman Nick Minchin called Huawai's business ties to Optus "potentially very concerning."
The China scare previously killed a proposed joint buyout of 3Com by private equity shop Bain Capital and Huawei. Some US officials accused the Chinese firm of wanting to get it's hands on 3Com's TippingPoint unit, which sells intrusion prevention technology to the government.
At the time, Huawai's chief marketing officer said the accusations were "bullshit" -- although the company later released the more courtly response of being "very disappointed." The $60m deal was ultimately scrapped after several months of concessions failed to assuage US security concerns.
In 2005, India also scrapped Huawei's plans to construct a manufacturing unit in the country, citing "security issues." ®
Similar topics
Broader topics