Satnav head-to-head: Navman S100 vs TomTom Go 540 Live
The biggest names' top-of-the-line satnavs slug it out
Review Want more than simple A-to-B navigation? We put two top-end models from TomTom and Navman - respectively, the Go 540 Live and the S100 - head to head to see how they match up.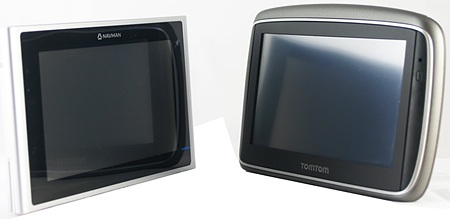 Line them up: Navman S100 and TomTom Go 540 Live
Going by looks alone, the TomTom wins hands-down. With smooth, curved edges and a solid feel, it definitely has the appearance of being the more expensive of the two. The Navman is a lot thinner - 13.5mm to the TomTom's 23mm - and lighter - 150g instead of 224g - but if you're happy leaving your satnav in the glove box, size and weight aren't really an issue. Navman's desire to create a thin device also has an adverse effect on battery life, which we'll come to later.
Both cast physical buttons aside, leaving you at the mercy of their touchscreens. Each has a 4.3in screen with a resolution of 480 x 272, but while the TomTom sticks with a traditional matte finish, Navman has opted for a glossy look. As a result, the S100 fared worse in sunny conditions since it's far more susceptible to reflections.
Both satnavs have 1GB of storage, and both let you increase this with Micro SD cards. Naturally, they also come with in-car power adaptors, but while TomTom supplies a USB docking cradle, its mains adaptor is an optional extra. Navman sensibly includes a mains feed as standard.
Clearly inspired by the iPhone's success, Navman's new Glide Touch interface consists of various menus that you scroll through by dragging your finger up and down the screen. Although it looks interesting, it does absolutely nothing for usability and makes things feel unnecessarily cramped. When presented with a list of options, for example, you have to scroll through them in order to find the one you're after.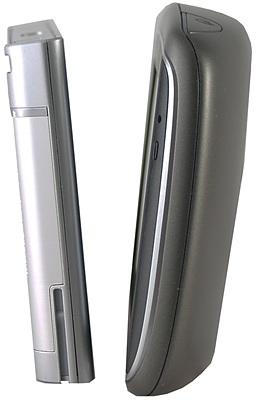 Skinny and skinnier
And we found the screen frequently mistook our button presses as scroll commands. So, instead of taking us to the screen we wanted to go to, it would simply jiggle the menu up and down.