Apple MacBook Air Late 2008
Still sexy, but rather faster now
---
Review The MacBook Air is a quintessential Apple product, one that demonstrates both the company's strengths and weaknesses. When it was launched at the beginning of 2008, the Air was admired – nay, drooled over – because of its elegant, ultra-portable design.
But while some people lusted after it, others pointed to its limitations and argued that this was just one more example of Apple trying to sell style over substance.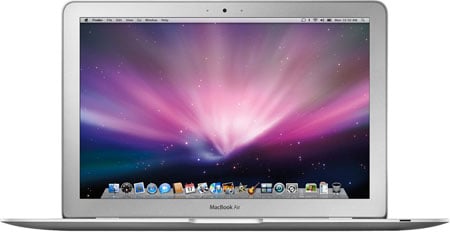 MacBook Air: quintessential Apple laptop
The main criticism aimed at the Air was that it was over-priced and under-powered. Certainly, with a starting price of around £1200 for a mere 1.6GHz processor, the Air didn't provide a lot of bang for your buck. To be fair, though, ultra-portable laptops such as this always come at a premium, and the Air did actually compare well with similar ultra-portables from big-name brands such as Sony and Toshiba.
There were, however, other aspects of the Air that were harder to overlook. The single USB port and complete lack of Ethernet were puzzling – after all, they wouldn't exactly add a lot to the weight and size of the unit. The non-upgradable 2GB of RAM was more disappointing, while the absence of a built-in DVD drive simply left some people scratching their heads - although it did give Apple the chance to sell an expensive external drive as an optional extra.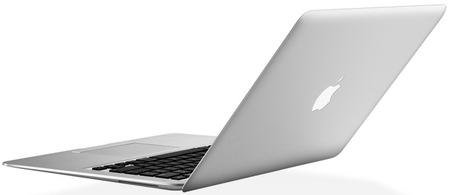 Same design, new internals
And the decision to seal the laptop's battery inside the unit so that there was no way to swap an empty battery for a full one – well that just seemed plain daft.