This article is more than 1 year old
Warner Music pulls plug on YouTube deal
Claims living in material world, is material girl
YouTube began removing videos with music from Warner Music Group's stable of artists this weekend after royalty renegotiations between the two companies broke down.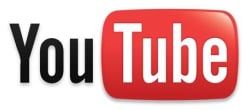 WMG, the first music label to climb into bed with YouTube and lend the video publishing site an air of legitimacy, is now the first to roll out. The two companies first inked a deal in September 2006, where Warner would get a share of revenue from ads running alongside its content in return for allowing its music to be used within user-created videos.
But lately, Warner felt the money hasn't been worth it. Best estimates put WMG at receiving a fraction of a penny per video viewed.
"We are working actively to find a resolution with YouTube that would enable the return of our artists' content to the site," Warner said in a statement. "Until then, we simply cannot accept terms that fail to appropriately and fairly compensate recording artists, songwriters, labels and publishers for the value they provide."
Artists in the WMG library include Madonna, Red Hot Chili Peppers, Eric Clapton, The Eagles, Kid Rock, and Metallica.
YouTube has also signed similar deals with Universal Music Group, Sony BMG Music Entertainment, and EMI Group. Universal and Sony are both presently renegotiating their licensing deals, although there's no indication they plan to hold out for more money as well.
The YouTube blog was first to announce talks with WMG had reached an impasse. The company apparently felt it necessary to break the news like a parent explaining a divorce to an eight year old, stating music licensing is "very complicated" and sometimes even "successful partners" must "part ways."
Don't worry. It's not you. It's us.
YouTube warned take-down notices were being sent for videos that include WMG content. It recommended affected users switch to the pre-approved music library of Audioswap for a new soundtrack.
"We understand this might be frustrating for some of you, and we're sorry about that. Our ultimate goal is to treat everyone fairly: to respect the rights of musicians, songwriters, and their biggest fans, so that everyone can continue enjoying original content on YouTube," YouTube said. ®