Blu-ray boom prompts festive cheer
DVD sales still in the lead, though
The Blu-ray message is steadily creeping in consumer conscience, it seems. Why? Because sales of Blu-ray films in the UK rose by almost 400 per cent last month, compared to the same period in 2007.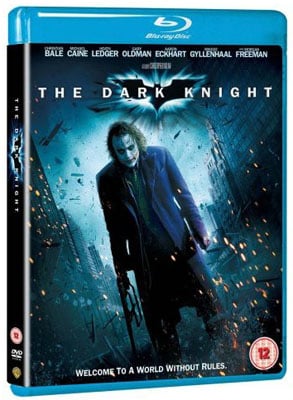 The Dark Knight led December's Blu-ray sales in the UK
According to figures from industry body the British Video Association (BVA), almost 1.5m Blu-ray films were sold in the UK during December 2008. Batman flick The Dark Knight took the top spot, with 281,000 copies sold during its first three weeks on sale in Blighty.
It's worth taking the BVA's figures with a pinch of salt, though. Because it's hardly surprising that UK Blu-ray figures rose in December '08 when you remember that HD DVD is finished, the cost of discs and players are both falling and the simple fact that people like to watch movies over Christmas.
A total of 3.7m Blu-ray films were sold in the UK last year, according to the BVA's figures. But an analyst from market watcher Screen Digest told The Guardian that Blu-ray disc sales could rise to 17m over 2009.
UK Blu-ray sales may have performed well over the Christmas period, but there's still some way to go before the format overtakes DVD films – of which a whopping 253m discs where sold last month. ®