Iomega unveils 'so simple' network storage
From box to back-up in five minutes
Iomega has launched an easy-to-use network storage drive, designed to back-up the precious memories of PC users, gamers or anyone with portable digital devices.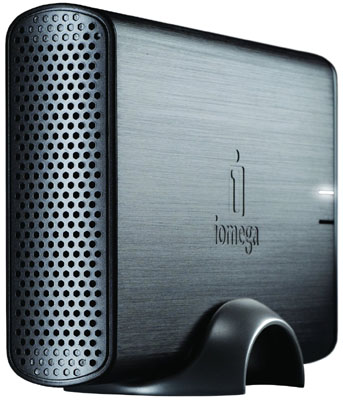 Iomega's Home Media Network: network storage, put simply
The Home Media Network (HMN) plugs into your router and is designed to act as a central storage unit for one household's entire collection of digital data. As such, the unit can be set to backup everything from multiple PCs to games consoles.
But it will also let you stream stored data, such as films, onto your living room TV. It could even stream your iTunes library directly through to your stereo, or still images onto a digital photo frame.
Iomega bundle the HMN with its LifeLine software, which the firm claimed only requires users to go through "three simple steps" to configure the device for network storage use and data streaming.
Jonathan Huberman, president of Iomega, claimed that the HMN is "so straightforward" that even a novice can begin backing up multiple computers and streaming media "in less than five minutes".
The unit comes has a cool "gun metal" shell, whilst the fan automatically adjusts its rotational speed to ensure a quiet operation.
Iomega's Home Media Network will be available later this month, with the 500GB model priced at £135 ($196/€144) and the 1TB capacity model set to cost £180 ($261/€192). ®