UK sportscar makers announce electric models
Lotus doing it for itself, for a change
'Leccy Tech British sports car makers Lotus and Ginetta have both announced they are to build road-going electric cars. As announcements go, we reckon there are worse ways to start a new year.
The Lotus news isn't that much of shock as the Hethel-based outfit already makes the rolling chassis for the Tesla Roadster – in effect a 'leccy Elise - and builds the Dodge EV for Chrysler – in effect a 'leccy Europa – so cutting out the go-between is the next logical step for the company.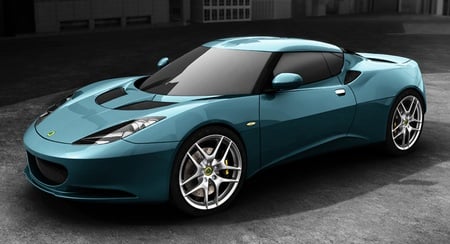 Lotus' Evora: the foundation for the firm's own EV?
The news broke when Lotus chairman Michael Kimberley told the Financial Times: "Don't be surprised to see an electric Lotus shortly... it will become one of the showcases for the world of what you can do with electric vehicle technology."
Exactly what Lotus has in mind is currently anyone's guess, but it will be some sort of range-extended vehicle like the Chevy Volt or Fisker Karma rather than a purely electric plug-in as per the Tesla. The clever money is on it being a version of the forthcoming Evora and arriving in concept form perhaps as early as the Geneva Motor Show in March.
No doubt Lotus will be keen to erase memories of one if its Elises getting blown into the weeds by a Tesla Roadster during the Top Gear drag race.
Details about the Ginetta G50 Electric Vehicle aren't exactly thick on the ground either, but the company says its fully electric two-seater sports car will be capable of 120mph and will have a range of 250 miles on a full charge.
According to Ginetta, the car's three batteries and motor will deliver power directly to the rear wheels, "maintaining the 'fun factor' of the petrol-powered equivalent". The drive train installed in the G50EV will use "state of the art brushless DC motor technology" designed and manufactured by Zytek Engineering.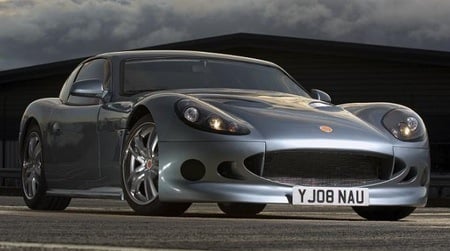 Ginetta's G50: extended range
According to RaceTech Harnessing - a company working on the G50EV's drivetrain with Ginetta - the car ran on the public roads for the first time in October 2008 and "returned some very impressive performance figures".
Under the general heading of 'It's a Small World', back in 1998 it was Zytek who helped develop the electric Elise that Lotus sold – albeit in limited numbers - between 1998 and 2003. ®