Nikon D90 digital SLR with HD video recording
A DSLR and an HD camcorder
Review Life can be a confusing business. You've got mobile phones that double up as cameras, and cameras that record video. Well, prepare to be even more confused as cameras begin to capture HD video. Nikon's D90 proudly claims to be the world's first DSLR to record HD video.
So does this mean the end of the camcorder as we know it - or has Nikon taken its eye off the photographic ball? Let's take a look.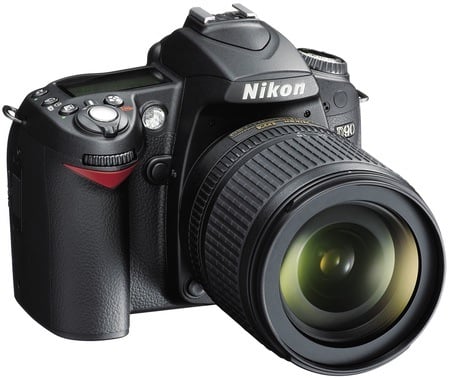 Nikon's D90: DSLR and HD camcorder
If you've used the D80, you'd hard pressed to see much difference between it and the D90. Both cameras have the same basic shape, size and layout, but there are some big differences under the skin. We should add that the D90 isn't a replacement for the D80, which still remains in Nikon's line-up; this is more of a step-up product. The D90 comes both as a body or kit, with the latter including a DX Nikkor 18-105mm lens – we tested the latter. The D90 is compatible with a wide range of Nikon lenses, although with different degrees of functionality.
The D90 is a solid camcorder, weighing around 700g when loaded up with battery and card. It measures 132 x 103 x 77mm. At the top are a mode dial, hot shoe, LCD control panel, power switch and shutter button, plus keys for exposure compensation, metering, release mode - such as single shot or continuous - and autofocus mode.
The rear of the D90 is dominated by a 3in LCD screen composed of 920,000 dots, which is actually 640 x 480, with three colours per pixel. To the left of the screen is a vertical row of buttons for playback, Menu, white balance, ISO and image quality/size. In fact, most of these buttons also offer additional functions, depending on the camera mode. The ISO button, for instance, is also used for controlling the thumbnail display during playback.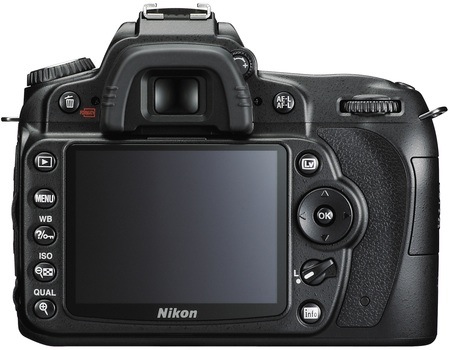 The control layout's smart
Above the LCD screen is the delete button, viewfinder, AE/AF lock button and command dial. To the right of the screen is a Live View button, nav control, focus selector lock switch and info button, which lets you view various settings, such as aperture size, ISO speed and battery life, on the LCD screen.