Robotic mower goes solar
You'll never have to cut the grass again
If that helper monkey you got for Christmas isn't working out, then cast your eyes upon the latest in grass cutting technology: an eco-friendly and robotic lawnmower.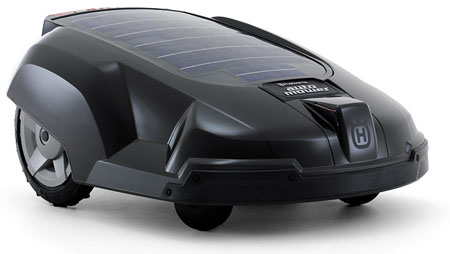 The Automower Solar Hybrid
Automower is described as a solar hybrid lawnmower because it's powered by a mixture of electricity and solar power, which is captured by the large solar panel on the machine's top surface.
The robotic mower initially requires lazy gardeners to set-up a mowing perimeter, which tells the machine where to cut. Once this is done, an integrated navigation system monitors the machine's position.
Should Automower come across an obstacle, such as a child or discarded tricycle, then it'll reverse and move off in another direction.
It can handle lawns of up to half an acre and will even mow the grass when it's raining. An alarm and pin-code operation will stop Mr Thomas at number 30 from pinching it.
Automower does cost a staggering $3000 (£2049/€2240), but you can't put a price on those lazy Saturday afternoons, can you? ®