Dell unwraps Inspiron 15
Mid-size movie machine
Dell has expanded its low-cost Inspiron laptop line with the launch of the Inspiron 15.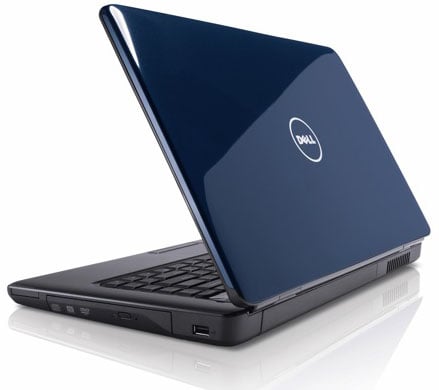 Dell's Inspiron 15 laptop
The 15's appeal, according to Dell, is in its "clean and sleek design," "all-around performance" and – of course – the "affordable price," which starts from about $600 (£409/€448).
And you really do get more than just bytes for your bucks, because aside from a 320GB hard drive capacity, the laptop's equipped with a 2GHz Intel Core 2 Duo T6400 processor and 4GB DDR2 memory as standard.
The Inspiron 15 has a 15.6in display, with 16:9 aspect ratio and 1366 x 768 pixel resolution, which Dell's described as "ideal" for watching movies on. Film buffs can also opt to have a Blu-ray drive built into the machine.
A web-cam can be integrated into the machine's lid, which will sit nicely with the optional facial recognition software that Dell will try to tempt you with. The laptop measures 1.5in x 14.7in 9.6in.
The Inspiron 15 laptop will be available directly from Dell later this month.