Here's a glimmer of hope that 2009 will be the year of DRM reform.
Questionable DRM regimes have caught the eye of the US Federal Trade Commission, which has announced it will host a town hall meeting on March 25 to address the consumer protection, anti-competition, and disclosure issues surrounding DRM restrictions in the digital marketplace.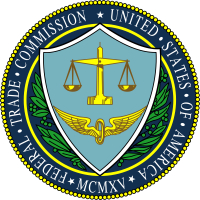 The FTC is also accepting public comment and research on DRM to be submitted online, due by January 30.
"Digital rights management (DRM) refers to technologies typically used by hardware manufacturers, publishers, and copyright holders to attempt to control how consumers access and use media and entertainment content," the FTC states. "Among other issues, the workshop will address the need to improve disclosures to consumers about DRM limitations."
The meeting will include demonstrations of DRM-related technology, panel discussions on the benefits and disadvantages of DRM use on consumers, legal issues involving DRM, and "consideration of the need for government involvement to better protect consumers."
It would seem the FTC is at least considering insisting that folks who purchase digital media be given adequate notice on the terms and material limitations of their purchases. The fact that companies cripple their products with DRM on the sly has always been a major point of contention for the technology.
Perhaps the most notorious cases of this was the Sony "rootkit" fiasco. In 2005, Sony BMG sold music CDs embedded with copy protection software that secretly installed when the disc was played on a computer. The software used hiding techniques more commonly found in malware to prevent the removal of the software while controlling system functions. The software required the use of Sony's media player to play the music, would "phone home" to Sony's servers to monitor usage and serve ads, and moreover left a backdoor open for hackers to exploit.
More recently, there was outrage over the use of including SecuROM DRM in the Electronic Arts game Spore. The DRM software limited the number of times the game could be installed, actively monitored the computer to prevent duplication, and caused hardware problems on some customers' PCs. Although EA later slackened the install restrictions, the company was hit by a class-action lawsuit in September, claiming EA intentionally concealed Spore's DRM.
"No notice of its secret installation was provided to persons who loaded and uninstalled the Spore Computer game," the lawsuit claims. "No one was told that it was a separate program installing to the Kernel of the computer and that it could not be uninstalled."
The FTC town hall meeting will be held in Seattle at the University of Washington Law School. The Commission is also seeking panelists with expertise on the subject to speak at the meeting. The public is free to attend, with no pre-registration required. A live webcast on the FTC's web site will also be available. Kudos to Ars for spotting the notice. ®
Similar topics