Advent unveils stylish 18.4in-screen Atom desktop
Sexier than an Eee Box?
---
DSGi's Advent offshoot has followed up its various netbooks with a desktop machine based on Intel's Atom processor.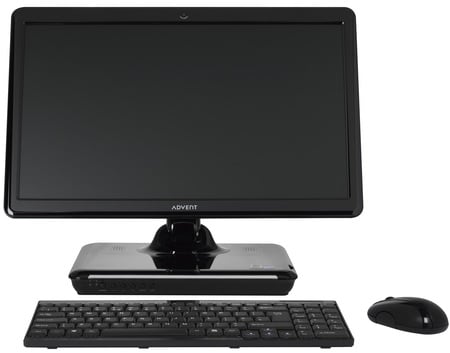 Advent's AIO 100: 18in screen
The Advent AIO 100 packs in a Eee Box-style spec: 1GB of memory, 160GB hard drive, on-board 802.11b/g Wi-Fi, Ethernet, four-in-one memory card reader and a stack of USB ports - five, in this case.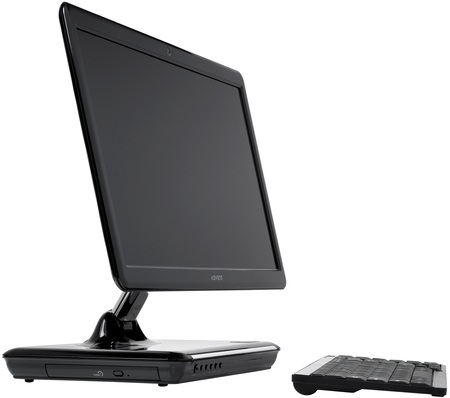 Built-in DVD writer
Unlike many other so-called 'nettops', the AIO 100 has an integrated multi-format DVD writer.
The whole unit comes with an 18.4in display and is kitted out in a fetching glossy black look. It retails for £383, Advent said, but we note that that's a PCWorld web price, so it may cost slightly more through other outlets. ®
Related Reviews
Asus Eee Box
Shuttle X27D dual-core Atom desktop PC
Dell Studio Hybrid