OQO Atomises Vista UMPC
VIA out; Intel, 3G, OLED screen in
---
CES Handheld PC maker OQO has re-released its mobile computer - called the OQO 2 - this time with Intel's 1.86GHz Atom Z540 processor.
It's also the first handheld PC with an OLED display, the company claimed.
The Intel part ousts the VIA C7-M found in the previous OQO 2 - the new model's dubbed the 2+ to highlight the difference. OQO said the Z540 yields double the performance of the C7-M in processor-intensive operations, rising to a 5x improvement in multimedia apps.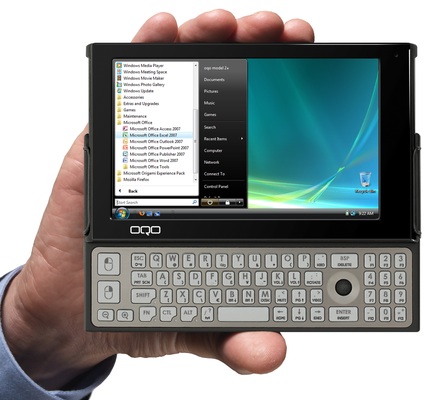 OQO's OQO 2+: VIA out, Intel in
That's undoubtedly why HP just recently switched from the C7-M to Atom for its Mini 2140 netbook.
The Atom's energy efficiency delivers a 20 per cent increase in battery life, allowing the OQO 2's standard battery to provide around 3.5 hours' runtime.
The CPU's backed by 2GB of DDR 2 memory linked through Intel's US15W chipset, which also handles the graphics, courtesy of an integrated GMA 500 core capable of DirectX 9 support and H.264 hardware decoding.
The 5in screen on the OQO 2+ again has a native resolution of 800 x 480, though it can be set to 1024 x 768 and 1000 x 600. It's touch sensitive too, but the what really matters is the use of an OLED panel which, OQO said, has a colour range greater than the NSTC RGB colour space, a million-to-one contrast ratio and can be viewed well from any angle.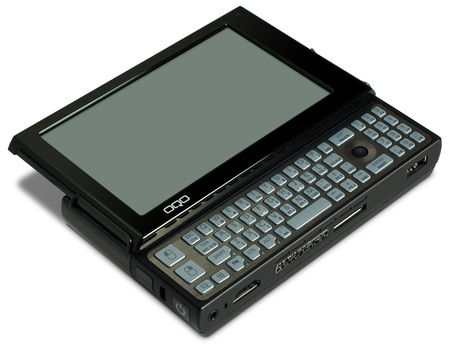 Not as cheap as an Eee
As before, the OQO 2+ comes with a choice of Windows XP or Vista. It has a 120GB hard drive, but there's a 60GB SSD option too. Bluetooth and 802.11a/b/g Wi-Fi come as standard. So does support for multi-band 3G data connections.
The 2+ costs $1499 (£984/€1101), but OQO said it will also offer, direct from its website, a 1.33GHz model with 1GB of Ram and a 60GB HDD for $999 (£655/€734). The company's taking orders now, but it would only commit itself to delivering product some time during the next six months. ®
Related Review
OQO e2