Samsung taps touchscreen phone UI for PMP
Fun with haptics
---
CES Introduced today, the Samsung P3 is the PMP based on the same widget-based UI found on Samsung's touchscreen phones - complete with buzzy haptic feedback.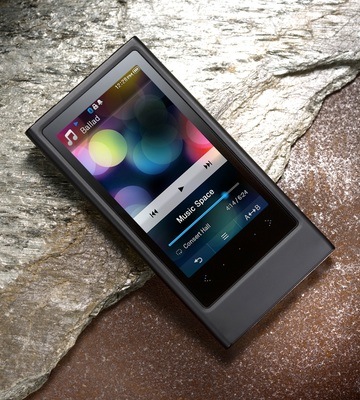 Samsung's P3: bright display
The P3 sports a 3in, 480 x 270 LCD for a 16:9 widescreen aspect ratio. It also has built-in speakers for out-loud video and music playback. Sound is processed through Samsung's third-gen DNSe audio tweaking system.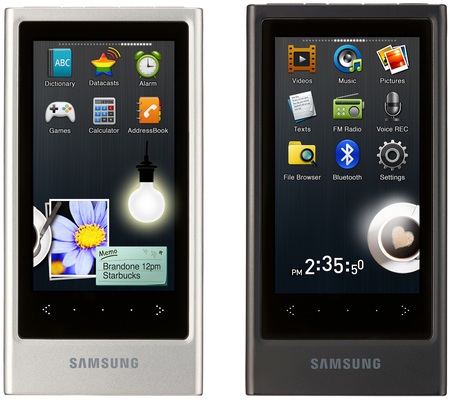 Two colour schemes coming
Less than 10mm thick, the P3 packs in between 4GB and 32GB of Flash storage, plus an FM radio, a voice recorder and a Bluetooth link allowing to be used as a speaker and pick-up for a paired mobile phone.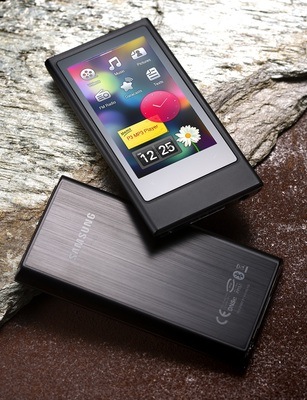 Bluetooth on board
The P3 will go on sale in the US sometime between now and July. There's no word yet on UK availability. Samsung didn't disclose the P3's pricing. ®
Media Player Reviews...

Samsung vs Sony
MP3 head-to-head

Cowon S9

Samsung Q1
Similar topics
Narrower topics