Samsung shows off wall-mountable slotload Blu-ray box
Look at me. Look at me. Look at me
---
CES Samsung has unveiled what it claims is the world's thinnest Blu-ray Disc player: the BD-P4600, with a vital statistic of 38mm (1.5in) top to bottom.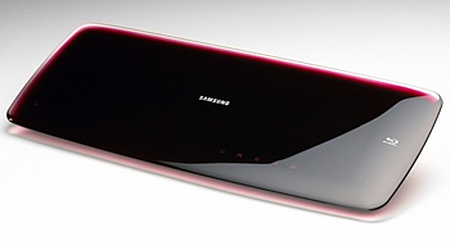 Samsung's BD-P4600: the player for posers?
Heck, Samsung's so pleased with the player, it's made it possible to wall-mount the thing, allowing HD posers even more opportunity to show off the kit. Don't want to put it on the wall? A bundled stand angles the piano-black BD-P4600 up at 25° to make it catch eyes even when it's under your telly.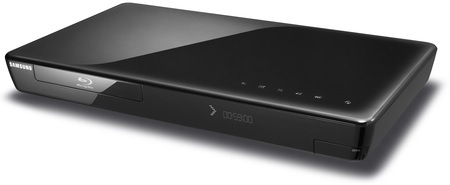 BD-P3600: chunkier than the BD-P4600
Show-off value aside, the player incorporates 1GB of storage for downloaded BD Live content, and Samsung said it'll bundle a USB 802.11n Wi-Fi dongle so the unit's ready for wireless homes.
What really appeals to us is the use of a slot-load mechanism instead of a tray - a system, Samsung said, that'll spit a disc back out at you in just one second.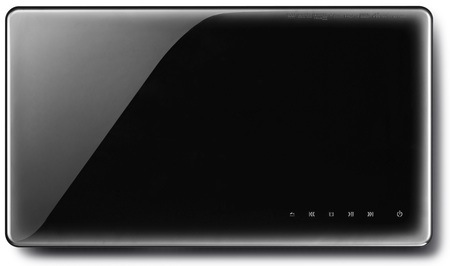 Touch-sensitive controls
Behind all that, the BD-P4600 has all the features you'd expect from a top-of-the-line Blu-ray box, including 1080p playback at 24 frames a second. It supports HDMI 1.3 and DivX.
A slightly chunkier version of the BD-P4600 is the BD-P3600 - it has a disc tray, enough to make it 50mm (2in) thick.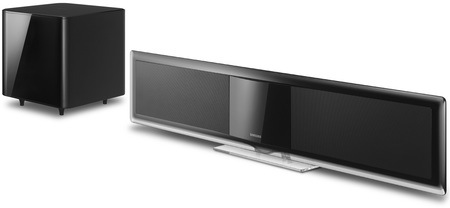 HT-BD8200: wireless and wall-mountable
Samsung also launched today the HT-BD8200, a virtual 5.1 soundbar that features an integrated BD player and a wireless sub-woofer. It too can be attached to a wall, and features Wi-Fi and Bluetooth to pull in content from other sources too.
Samsung didn't say when these offerings will actually make it to market. ®
Similar topics
Narrower topics