Seagate gadget links tellies to external HDDs
Play your media files on your TV
---
CES Seagate has followed rival hard drive maker Western Digital and come up with a gadget to hook up media-packed external HDDs to HD TVs.
The FreeAgent Theater has been designed with Seagate's slimline FreeAgent Go drives in mind, providing a bay into which the HDD docks up to a mini USB connector.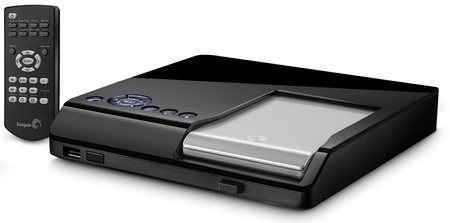 Seagate's FreeAgent Theater: hard drive dock for your TV
Round the back are regular USB ports to allow you to hook up other drives, Flash sticks, MP3 players and so on.
There are audio connectors and composite-, s- and component-video ports too. The Theater can work with standard-definition tellies and HD TVs. It outputs at up to 1080i resolution.
All the usual-suspect photo, audio and video files are supported, including all the MPEGs, DivX and, we note, Ogg.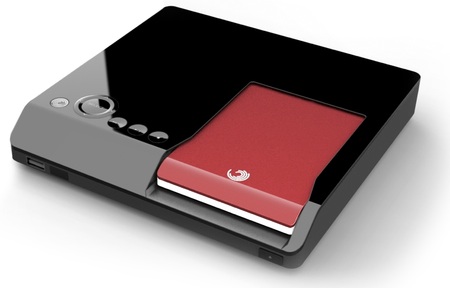 1980s games console styling
In the US, the Theater will retail for $130 (£85/€96), though Seagate is also offering versions bundled with drives. The product is due to go on sale in March in both the US and Europe, though European pricing was not disclosed. ®
Related Review
Western Digital WD TV