Toshiba touts 'deep lagoon' top-end telly design
Edges that fade away
---
CES Toshiba today tried to life its Regza HD TV line to the top of the telly totem pole, pitching a new design and a revamped picture engine.
The line-up's new look centres on a style Toshiba calls Deep Lagoon - marketing speak for a curved, dot-stippled bezel that, the company claimed, gives a sense of fading out at the edge. Some of the new models sport the effect on all sides - the ZV series - others only at the bottom - the XV line.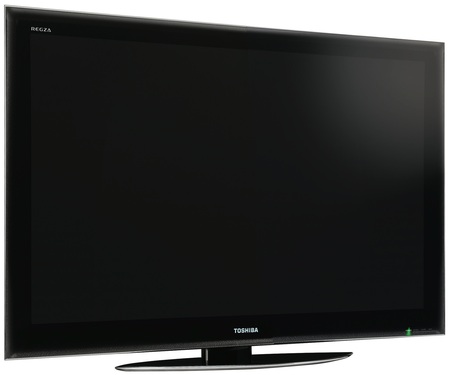 Toshiba's Regza SV: flush face
The top-end SV range also have a sheet of anti-reflective glass placed on top for an edge-to-edge smoothness Toshiba dubbed "Infinity Flush" - a brand name British shoolboys will have fun with, we'd say.
Marketing nonsense aside, the screens look good. Better, though, is the fifth-gen picture engine that operates with 14-bit colour to support many more colours than 8-bit and 10-bit displays can handle, making for smoother colour gradients.
The engine's primed by the new Regzas' AutoView automatic picture adjustment system, which tweaks the image according to the input signal and the ambient lighting. Brightness, gamma, contrast are all adjusted on the fly, and if you to tell the tellies what kind of lighting your living room has, they'll take the colour temperature into account too.
When they're turned on, the TVs scan all their HDMI ports and do the HDCP handshaking then to eliminate delays - often up to 7s - when users switch between HDMI-connected sources.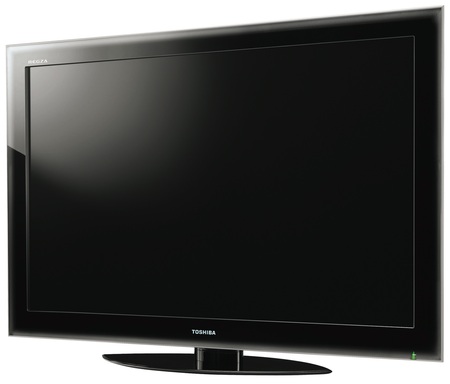 Regza ZV: "Deep Lagoon" look
Higher end models incorporate 240Hz frame rates, interpolating a 60GHz source frame rate to 120Hz - 50Hz to 100Hz in the UK - then using a "blinking" backlight to take advantage of the human eye's vision persistence to make the TVs seem to have a frame rate of 240Hz.
Toshiba also said its Regza ZV and SV series will incorporate Dolby Volume sound-levelling technology, which ensures a consistent sound level independently for each channel and intelligently adjusting the sound dynamics - bass and treble - according to the chosen volume.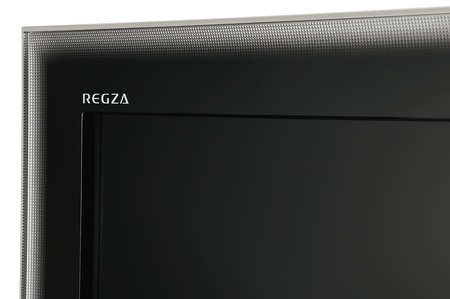 Telly that fades away at the edges
The SVs and ZVs will also include an SD card slot and a USB port, and are capable of playing content - JPEG, MP3, MPEG 1 and 2, and DivX - stored on connected devices.
The ZV series go on sale in the US in April, with the XV and SV models following a month later. Presumably, they'll arrive in the UK later in 2009. ®