LG confirms 2009 launch for 3G wristphone
Time to dump that Rolex?
---
Watches that let you make voice and video calls sound like something from a James Bond movie. Or an LG catalogue. The Korean electronics giant has a wristwatch phone in the works and yesterday confirmed it is launching the high-tech timepiece at some unspecified time this year.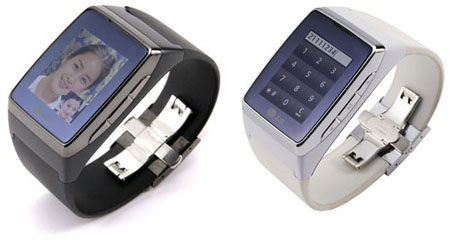 LG's GD910 phone/video watch
Woo Paik, LG's chief technology officer, made the launch announcement as he demonstrated the GD910 wristwatch phone at CES this week. The wrist-set will provide two hours of talk time from a single charge, but it's unclear if this refers to voice or video use.
An integrated camera on the watch lets the wearer make video calls over a 3G connection. The device is less than 1in thick and weighs just 84g. The 1.4in screen is touch sensitive , which means that three physical buttons are built into the watch.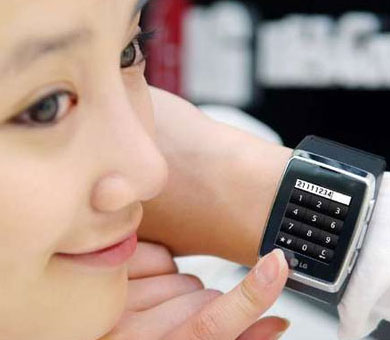 "Can i make a call on your...erm...watch?"
Audio playback is also possible, but we hope LG puts in a decent amount of on-board storage, or at least equip it with a Micro SD card slot.
Other features include MP3 playback, Bluetooth, text-to-speech commands and a speaker phone.
No prices yet. ®