Powermat cuts ties with cabled power
Wireless charging for phones and laptops
---
CES Power sockets clogged with gadget chargers and swamped by a cable spaghetti will soon be just a memory, if Powermat has its way.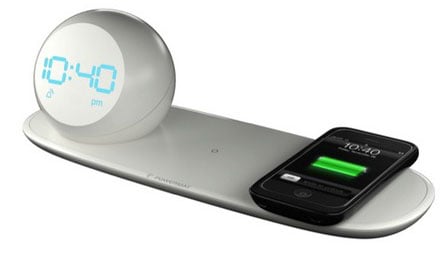 Powermats charge gadgets wirelessly
The US company has unveiled five wireless charging mats - all called Powermats - for phones and laptops.
According to the company, these provide consumer gadgets with real-time power at the same rate as if each device were plugged into its own charger.
iPods, iPhones, BlackBerrys, GPS devices, handheld gaming consoles and laptops can all be charged up wirelessly using a Powermat. Only the mat needs a cabled power source.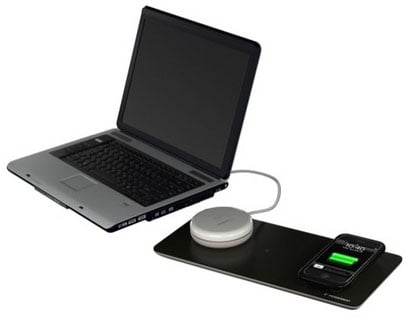 Mats can also be used for data streaming
The base delivers a charge based on the principles of magnetic induction. This allows each Powermat to provide either low or high capacity juice to compatible products placed on its surface.
Powermats can also be used for wireless data transmission. For example, a mat will help stream video from a portable media player to your TV.

Future models may be embedded into walls and tabletops
The company hopes that future Powermat-esque devices will be suitable for embedding into walls, ceilings, tabletops and so on so that almost any surface can become an invisible and wireless energy source.
The five Powermat models go on sale later this year. No prices yet.