Sony gets touchy feely with Walkman X1000
Built-in Wi-Fi too
---
CES Sony has strengthened the Walkman Portable Media Player (PMP) range with a wireless model that sports an OLED display.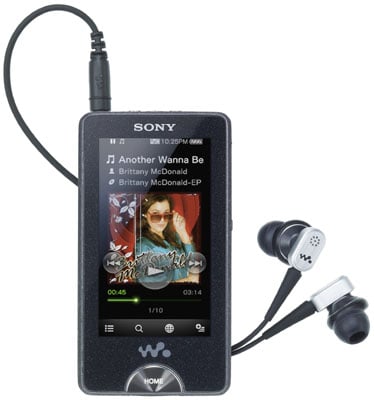 Sony's X-series Walkman sports a 3in OLED
The X 1000 series Walkman's shape differs little from previous Walkman models. But its 432 x 240 resolution screen ensure that still images and videos display "incredible colours and contrast," Sony claims.
The screen is touch sensitive, so you can thumb through lengthy videos using a scene scroll option for rewinding and fast-forwarding content.
This is particularly useful since the player's Wi-Fi connectivity gives it direct access to videos from YouTube and the BBC's iPlayer service.
A gamut of video and audio formats is supported, ranging from MP3 and WMA files with DRM protection to MPEG 4 and WMV. An FM tuner is integrated.
Three stages of digital noise cancellation effectiveness are a nice bonus for audio fans, because it means you can always enjoy the latest Katie Melua ballad, no matter where your noisy location is.
The X series ships in 16GB and 32GB capacity options later this year. Prices haven't been announced yet.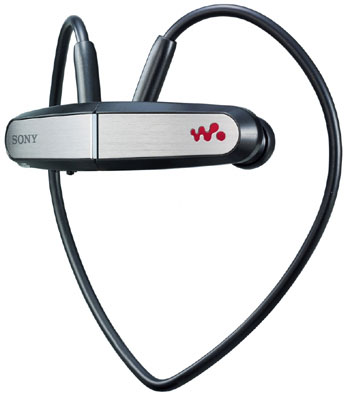 W series: turn on, clip on and tune out
Sony has also created a W series Walkman, which sports a long and slim design with integrated ear clip and earphone. This makes it a good fit for joggers.
The player can't handle video but supports a range of audio formats, including MP3, AAC and WMA.
Software for dragging and dropping tunes onto the player from iTunes is supplied. According to Sony, a 90 minute charge gives the W series enough juice to last for three hours of continuous playback.
The W series will come in a choice of colours, including black, white and pink, when it's launched later this year. No prices yet. ®