This article is more than 1 year old
Logitech updates Harmony 1000 to 1100
Universal remote control revamped
CES Logitech has punted what it claims is the universal remote to end all universal remotes, and demo'd the product at CES this week.
With the Harmony 1100 - sucessor to the currently available 1000 - in our hand, the first though that struck us was, "Hmmm... have Sonos' lawyers seen this?"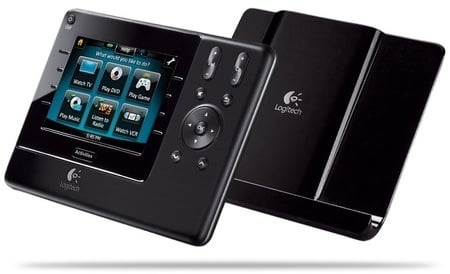 Logitech's Harmony 1100: universal remote to end all universal remotes?
Dominated by a 3.5in touchscreen, the device is undoubtedly attractive to look at but we found the touchscreen prone to sticks and stalls. It also rather dependent on being pointed in the right direction, despite using RF wireless capability that Logitech says "lets you control devices that you keep behind closed doors, even those you can't see".
Apparently, the Harmony 1100 can replace up to 15 remotes and works with 225,000 devices from 5000 manufacturers and brands, which we suspect is one of the more difficult claims to prove or disprove.
The cost in the US? $499 (£329/€371), which seems a lot of money for a remote, no matter how flash it may be. ®
Universal Remote Controls Group Test