CES Palm has gone head-to-head with wireless gadget charger Powermat, by unveiling a dedicated wireless charger for the recently unveiled Pré phone.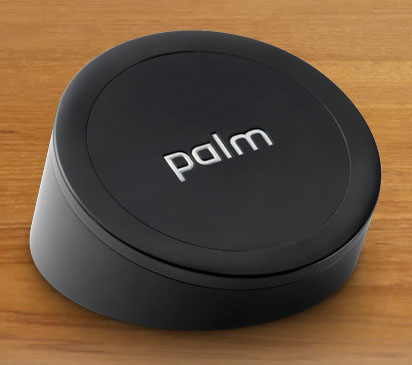 Touchstone is a wireless charger for the Pré phone
Touchstone's operation is just as simple as Powermat's: simply place your Pré on Touchstone's surface and the phone will begin to charge.
Palm hasn't said much about how Touchstone works, aside from stating that "magnets quickly align your phone in the correct position for charging". A full charge takes around four hours.
Touchstone's coated in a non-slip material so it can be stuck onto your desk, table or anywhere else you'd care to put it.
A launch date or price hasn't been given yet. ®