Dell has launched an inkless printer that it hopes will be as hot as the Japanese horseradish that shares its name: Wasabi.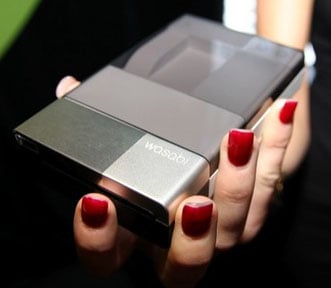 Dell's Wasabi printer: hot stuff?
Image courtesy Pocket-lint
Little's known about the printer yet, which was shown off at CES last week. But it's been designed in conjunction with inkless printing technology specialist Zink.
US firm Zink's famous for its miniature photo printers, such as the TIP-521. So it's reasonable to assume that Dell's Wasabi follows in the same footsteps.
The handheld printer spits out 2 x 3in paper, according to online sources. It receives data through USB and over Bluetooth, which will make it attractive to anyone with a decent cameraphone.
A launch date or price for Dell's Wasabi printer hasn't been served up yet. ®