Apple welcomes other web browsers to iPhone app store
180° policy shift?
Apple has suddenly approved a healthy selection of third-party iPhone web browsers for sale in its App Store - even though they deliver a feature already found on the phone.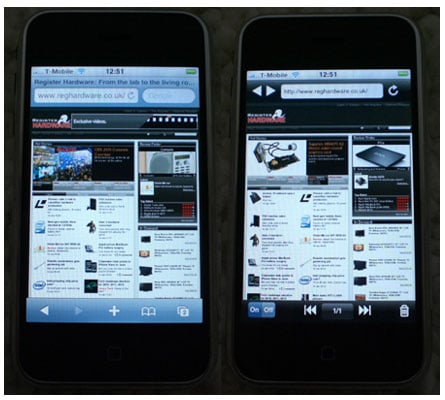 Apple's Safari browser (left) and WebMate: Tabbed Browser
The firm's previously banned browsers from other developers, such as Opera Mini, because they compete with the built-in Safari browser. It's similarly rejected other apps that duplicate the handset's out-of-the-box features.
Apple's yet to make an official announcement about its apparent change of heart. However, the move could be an indication that fully featured browsers from the likes of Mozilla may one day find their way onto the handset.
So what can you expect from the new browsers? We were a little disappointed when we had a run through some of them earlier today because the functionality of most was, at best, mediocre.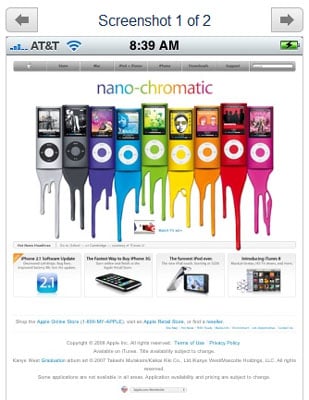 Edge Browser
For example, some don't include a search box, as Safari does, meaning you'll have to know a website's URL before you can access it - or go to Google's homepage each time.
One of the best appears to be Edge Browser. Unlike Safari, it makes use of the iPhone's entire screen, so you won't lose any space to the address or navigation bars. Best of all, it's free.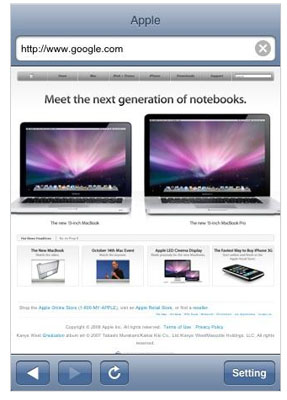 Incognito deletes your history
Incognito is handy if you want to surf the web without having to manually delete your history afterwards, while WebMate: Tabbed Browser queues up all the links you click on and allows you to view them one-by-one when you're ready.
The full section of available browsers can be found through Apple's App Store. ®