Seat sets out 'leccy Leon EV plan
Auto emoción eléctrico
'Leccy Tech Here's some 'Leccy Tech news from the Old World at last. Seat has been doing a corporate show and tell in Spain with the new plug-in Leon concept snappily called the Twin Drive Ecomotive.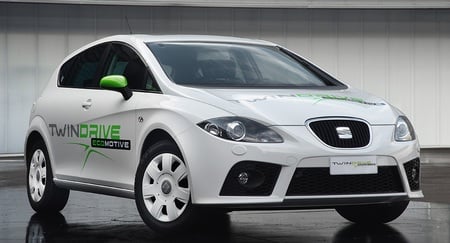 Seat's Twin Drive Ecomotive: 'connected ingeniously', apparently
Actually, we are not 100 per cent sure what this is. After having read and re-read the Seat announcement, we think it's a range-extended vehicle like the Chevrolet Volt but we wouldn't want to put money on that. At least not our own money.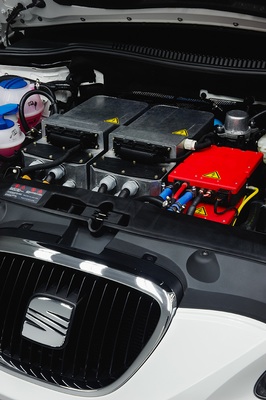 How do you say 'plug-in hybrid' in Spanish?
What is clear is that the 'leccy Leon has a lithium-ion battery pack mated to a 35kW (47bhp) motor and an internal combustion engine – apparently the two are "connected ingeniously". Presumably, once the battery pack is depleted the petrol engine kicks in to recharge it via a generator.
The electric-only range is a mere 50km (30 miles) while maximum speed is an equally limp 100km/h (60mph).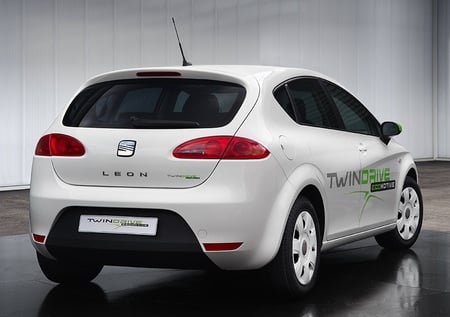 'leccy Leon
Whatever the Twin Drive Ecomotive actually is, Seat will sell you one, or something similar, in 2014. With luck, by that time it'll have worked out how the thing works and taken direction from Volkswagen/Audi on how to write a technically meaningful and coherent press statement.
Auto emoción indeed. ®