Tesla announces S, unwraps Sport
Nippy but pricey
'Leccy Tech It's been a busy few days for Tesla, a company which more than most will wish to shake the dust of 2008 off its shoes and get on with 2009.
During his keynote speech to the Society of Automotive Analysts at the Detroit Motor Show, Tesla CEO Elon Musk let drop a few more titbits about the forthcoming Telsa S saloon.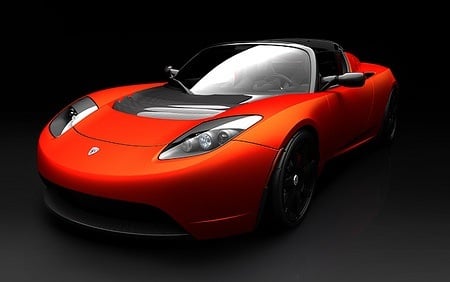 Tesla's Sport: not half nippy
The entry price is still expected to be $57,500 (£39,434/€43,375) but that will be for the base-level 150-mile range version. Dig a little deeper into your pockets and you'll be able to buy a 300-mile version with a larger - or up-rated - battery pack.
Tesla is also working in a quick-swap battery pack – changing the pack on a Roadster takes around eight hours – and a fast charger than will top up the 'leccy 'tank' in around 45 minutes.
Apparently, Tesla is considering letting those who buy the short-range battery pack rent the uprated version for longer trips, which seems an eminently sensible idea to us.
Tesla also announced details of the new Roadster Sport. For $128,500 / €112,000 (£101,823) you get a hand-wound stator to reduce resistance and increase peak torque, a set of high performance Yokohama tyres, and a few other Lotus-derived performance parts such as adjustable shock-absorbers and anti-roll bars.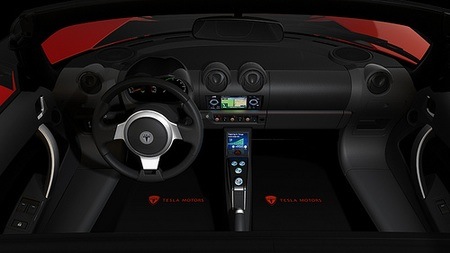 Nice but pricey
The result is better handling and a 0-60 time of 3.7s, 0.2s better than the standard model. Not a lot for the extra 28 grand, if you ask us.
According to Tesla, it has now delivered more than 150 Roadsters to customers and has "about" 1100 people on the waiting list. Customers who haven't taken delivery may upgrade to the Roadster Sport. Deliveries of the Sport are due to begin in the US in June.
European deliveries of the Roadster are due to begin in the "spring" of this year, but that's the Signature Edition with all the optional extras at €99,000 (£90,000). The €89,000 (£80,913) base version won't be heading our way until 2010. ®