Robot set to replace science teachers
Do we actually have any science teachers in the UK?
The day when robots overthrow the human race has taken one step closer with the launch of a break-dancing mechanoid designed to teach our offspring about physics, maths, biology and engineering.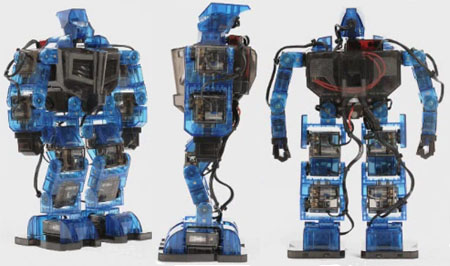 ED-E dances, flips and jumps for money on command
ED-E can perform jumps, head-spins and back-flips thanks to 17 small motors within his semi-transparent blue body. His moves are initiated using a console-style controller.
Bundled software lets kids program ED-E to perform a set series of moves. For example, if they want him to do two back-flips followed by a jump, then they drag the required position of the robot's joints into the on-screen movie frame and add the required time delay between movements.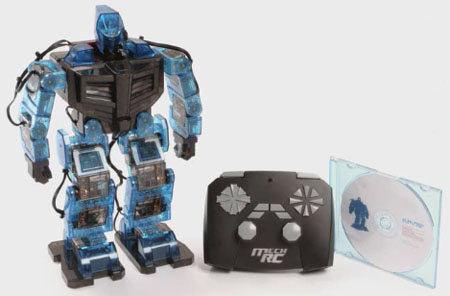 ED-E's transparent body lets kids see how he ticks
The performance can be previewed on-screen and then uploaded onto the controller, from where ED-E will perform his routine.
ED-E is suitable for kids aged seven and upwards, but maker RM told us that if you're just a big kid at heart than you can buy an ED-E online for £428 ($592/€450).