HTC Touch Viva budget Windows Mobile smartphone
Wrong features left out?
Review Of all the many and varied iPhone challengers out there, HTC's Touch series has probably come closest to the Apple handset in terms of versatility and ease of use.
The Taiwanese manufacturer's been churning out variations on the theme with dizzying regularity, in sharp contrast to Apple's one-size-fits-all policy, with small, pocket-friendly Touches, big-screen Touches and chunky Qwerty-keyboard Touches. And now it's added a stripped-down, no-frills version as the least-cost entry into Touch World.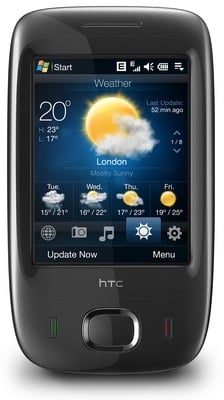 HTC's Touch Viva: pared back
The trouble with cut-price, cut-down versions of existing handsets is, of course, what to leave out. Which features play to the core design's strengths and should be retained, and which will no one miss?
Here's there's no 3G, no GPS and no 3.5mm headphone jack, though there is that rather lovely touchscreen, HTC's TouchFlo interface, Wi-Fi connectivity and a 2Mp camera. Our recently acquired, fashion-led eco-conscience was also pleased to see that the phone's manual is provided on disc rather than paper, which reduces the clutter in an already frill-free box.
At first glance, the Viva looks very similar to the original Touch, launched a lifetime ago... well, June 2007. There have been a few improvements since then. There's now a minimum of buttons: a square navpad and call start/stop keys on the front, a power button on top, and an elongated volume rocker on the side. Along with a USB power/headphone combo-socket on the bottom, that's it, all other controls are presented on the touchscreen.

The screen's recessed into the casing
Speaking of which, it's a good-sized, 2.8in, 240 x 320 version. There are bigger, higher resolution screens out there, but it looks clear and sharp, even with video. There seems to have been an odd decision taken with regard to the placement of the screen, however. It's recessed a couple of millimetres into the phone's casing, which may help to protect it if the phone's laid face down, but makes it a nuisance to use.