This article is more than 1 year old
Judge OKs webcast in RIAA music file-sharing case
Rules music-industry objection "curious"
A federal judge has agreed to allow streaming internet video coverage of a key hearing next week for the US recording industry's file-sharing $1m lawsuit against a Boston University graduate.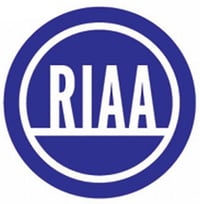 US District Court Judge Nancy Gertner of Massachusetts ruled on Wednesday that existing courtroom cameras may be used to provide a live feed of a January 22 hearing in the Recording Industry of America's case against Joel Tenenbaum and others.
Tenenbaum is accused of downloading at least seven songs and sharing 816 music files on the Kazaa peer-to-peer network in 2004. He first offered to settle the case for $500 instead of the $3,500 demanded by the music companies. That offer was rejected, and the RIAA's settlement offer was ultimately raised to $12,000 when the case went to court. Tenenbaum could be forced to pay $1m if it's determined his alleged music piracy was willful.
Charles Nesson, a Harvard University professor and his team of law students representing Tenenbaum are challenging the constitutionality of the RIAA's lawsuits and will argue to dismiss the RIAA's allegations at next week's hearing.
Nesson had requested the judge authorize cameras to stream the trial over the RIAA's objections. Gertner said she will decide later whether to allow the whole trial to be broadcast.
In her decision, Gertner said the upcoming hearing is an instance where recording and broadcast falls "squarely within the public interest," so long as it doesn't interfere with due process, the dignity of the court, or the anonymity of the jurors. She added that the defendants are primarily members of a generation that doesn't rely on traditional media sources such as newspapers or television.
"The public benefit of offering a more complete view of these proceedings is plain, especially via a medium so carefully attuned to the internet generation captivated by these filesharing lawsuits," Gertner said.
She also noted that the RIAA's objections to recording the trial are "curious" because it serves the organization's stated objective to discourage the wider public from illegal file-sharing.
The RIAA has argued that Nesson's real motives for broadcasting the trial over the internet are "to influence the proceedings themselves and increase the defendant's and his counsel's notoriety."
Under the order, the Courtroom View Network will be allowed to provide a live feed from the courtroom to the Berkman Center for Internet and Society website, which will make the video available free and unedited.
A copy of the decision is available here. ®